How Much Would It Cost To Build A House In The Dominican Republic?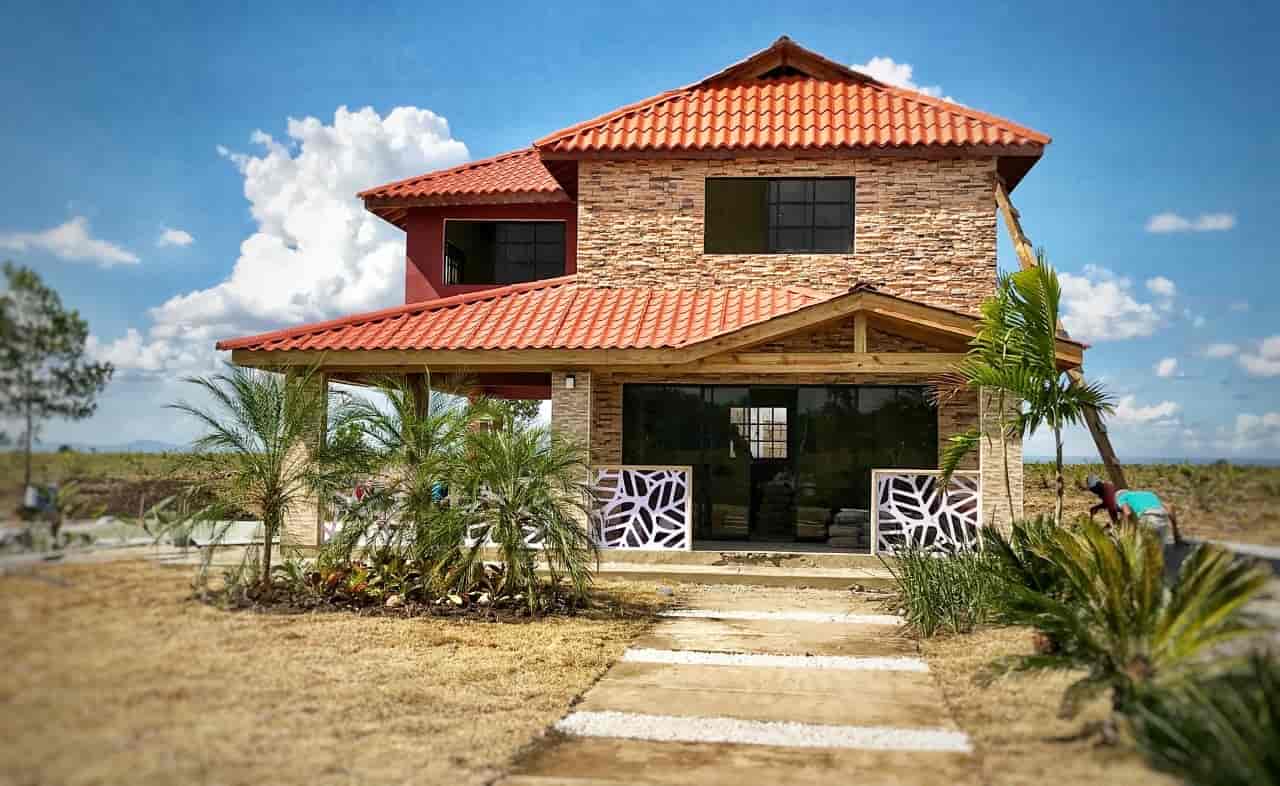 I am an Architect with over 10 years of experience in design, construction and cost analysis in the Dominican Republic, although that time of experience is not something very significant for a profession as extensive as Architecture, I have had terrible experiences in ​​construction that finally end up being good, all experience is good seeing it from a point of view.
If you are interested in building or renting a house in the Dominican Republic, I have some tips for you based on my experience as a designer and builder; I hope you find them useful.
How much would it cost to build a house in the Dominican Republic?
The cost of construction in the Dominican Republic is measured by square meters and may vary due to various factors; The quality of the materials, the type of construction, the construction zone, basically the cost classified by the quality can be classified into three lines:
Low quality with an average cost of RD $ 10,000 per M2 (US $ 200 for 10.7 P2) 
Average quality with an average cost of RD $ 15,000 to 19,000 per M2 (US $ 300 / US $ 380 for 10.7 P2) 
High or luxurious quality with an average cost of RD$ 20,000/25,000 M2 (US$ 400/500 for 10.7 P2)
In the Dominican Republic, the traditional method of construction is the so-called "gray work" (blocks, steel, cement), for the construction of villas where wood has a lot of prominence construction costs are much higher, because the wood is more expensive than gray work, and specialized wood workmanship is also much more costly.
The cost of a square meter of work finished on a wooden roof for a villa, costs around RD$ 5,500 (US $ 110 for 10.7 P2), and that without including the rooftop protection, and that is that's treated pine, which is one of the woods for intermediate price construction.
To have a fairly approximate idea of the cost of a construction in the Dominican Republic you must first define the type of quality you want in the materials, have a design sized with the measures of the house and then add the total cost of the land and divide it Between the footage of the house, with this data you can already have a very close idea of the cost of construction.
The cost of building an apartment in the Dominican Republic
Building an apartment is more profitable than building a house because as I mentioned before dividing the cost of the land between the total footage of the house.
Space is used more efficiently because the growth is vertical, besides, a building requires a single foundation structure, the cost of building construction will also depend on the quality of the type and quality of materials.
A four-level building built with medium quality has an average cost of RD $ 18,000 M2 (US $ 360 for 10.7 P2), A four-level building constructed with low or basic quality has an average cost of RD $ 15,000 M2 (US $ 300 for 10.7 P2).
Cost of home remodeling or expansion
The cost for remodeling or expansion does not have an estimate as precise as the cost of construction from the start, for example, if you have a one-level house and you want to add a second level first you have to verify that the structure of the first level is ready to support, that it has the appropriate beams and columns.
If your first level is prepared to support another house on top of it, you could save on foundation costs, a traditional Dominican-built footing in 8″ blocks can cost approximately RD$5,600 (US$110) per M3, but this depends on other variables such as design.
It is very likely that the walls of the second level will have inverted beams so that they do not force directly on the slab of the first level, these details are already very technical.
These details are very particular to each project, so it would be very imprecise to give an approximate cost when it comes to remodeling or expansion a house, the best advice I could give you is to get advice from a good professional in this regard, who can do a visit to your project.
Necessary permits to build a house or apartment in the Dominican Republic
If you plan to build, It is necessary to know what the permits are, this may vary from the area of ​​the country where it will be built, the first thing you should have is a design project defined by allowed or collegiate professionals, this project must be signed with the professional's tuition number.
• Land use, Mayor's Office
• No objection, City Hall
• Permission of gates (per meter of construction), City Hall
• Construction License, Public Works office
• Environmental Permit or environmental license, Ministry of Environment
• Environmental rate, City Hall
• Water connection, CAASD (Dominican aqueduct corporation)
• electric Interconnection, EDES (Dominican electricity corporation)
• Land and housing titles, Real Estate Jurisdiction. For this, you need to hire a surveyor and a lawyer.
• If necessary, permission to remove sidewalks, City Hall
• If necessary, permission to use public space, City Hall
• Payment of fees to the CODIA (Dominican college of engineers and architects). This body receives a right paid by the engineer for membership and 0.10% of the work budget.
• Enroll staff in the Ministry of Labor.
• Payment of the social security of each worker in the Dominican Institute of Social Security. Although many ignore it, the owner of the property is the legal responsibility in case any fault in this matter is demonstrated.
• Pay a fee to the Fund of Construction Workers, in the Fund of Construction Workers.
It is important to know that, depending on the bureaucracy of the mayor's office that regulates the demarcation in which it will be built, the number of permits required may vary.
Not all of these permits are strictly necessary, and all of these permits can be managed by the construction company or construction professional that is in charge of the project.
Can a foreigner buy property in the Dominican Republic?
The Dominican Republic state facilitates a foreigner to buy an apartment or other property, by not blocking foreign investment in real estate, nor imposing additional taxes.
There is no legal or tax impediment that prevents a foreigner from buying an apartment and other property in the Dominican Republic.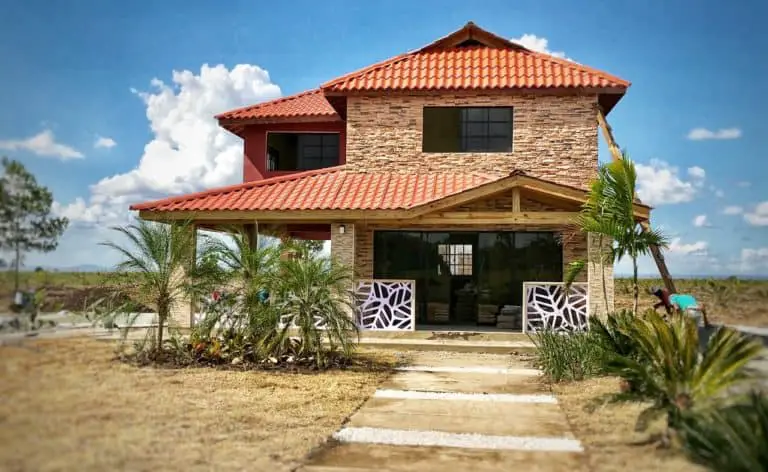 Some Tips for Build a house in the Dominican Republic
• Avoid be a "smarty", There is a word in the Dominican Republic to name those people who think they know everything, "smarty" (in Spanish: sabelotodo), when doing a job, some Dominicans consider themselves architects, engineers, builders, lawyers and think they know everything about anything, all this just to save some money, they almost always end up doing the wrong job and spending twice as much as they planned to spend.
Do not be a "smarty", get involved in your project, but delegate the work to experienced professionals, it is a key part of the work of professionals to optimize costs in construction.
• There is advice in the bible that says "if someone wants to build a tower, they should first sit down and analyze the expenses to see if they have enough to finish," not literally, but the message is that, the best advice I could give a person before getting involved in a construction project is to have clear accounts.
To do that you will need a preliminary design of the house and a preliminary budget, with the design you will know exactly what your space will look like and the budget will give you a very finished idea of the total cost, besides, the budget is done through the measurements of the design.
• Don't trust to hire cheap workforce, in the Dominican Republic, workers who do not do the job well are usually called Bunglers, they usually charge cheaply, hiring such people is the worst thing you can do, you will end up paying a lot more for a poorly finished job. there is a phrase that is very spoken here "cheap is expensive", there are fair prices for work, below that price you should already distrust.
• Hire a Law Firm that investigates the legality of the documents required to sell a property.
• Never make a verbal or "handshake" deal in the Dominican Republic, no matter how informal you are going to make a business agreement, you should have absolutely everything in writing and signed by both parties.
• Do not copy designs from other countries to be built in the Dominican Republic, this country has its own climatic and environmental characteristics, I know the case of a man who copied the design of an American villa, with very small windows and built it here, inside the villa was too hot since it was not designed for such warm weather.
• The Dominican Republic is a country with a lot of rainfall during the year, before buying land or a house, make sure it is at the level or above the level of the street or avenue, thus avoiding floods and discomforts.
• Choose spaces that provide security, but that offer the possibility of integrating with its environment in case you are going to build a country house in rural areas.
• Water is one of the most determining factors in the deterioration of a home, if the house you will build has sloping roofs, make sure they have enough slope to drain the rains, in case the roofs are flat, they should also carry a minimum of slope in the percentage of its size, and be properly waterproofed.
• If you are very interested in buying land or a house in a specific place, be patient, I recommend that before making the decision visit the place several times on certain occasions, at night, in the morning, when it's raining, ect, so you will notice many things like, for example, the lighting of the environment, if rainwater accumulates, if there is a lot of noise, ect.
Conclusion
I wrote a topic with some key tips when building or buying property in the Dominican Republic.
If you are interested in the architectural designs that I put in this topic, which are of my authorship, you can see them in other design websites that I have where you can get many ideas of architectural plans.
Most of them are free content, I will leave you the links here to my two architectural design pages, you can also contact me through the contact page here.
Lets Connect!
If you need a design, budget, or consulting for your construction project in the Dominican Republic, you can hire my services, contact me at Whatsapp.