The 10 Best Restaurants In Santo Domingo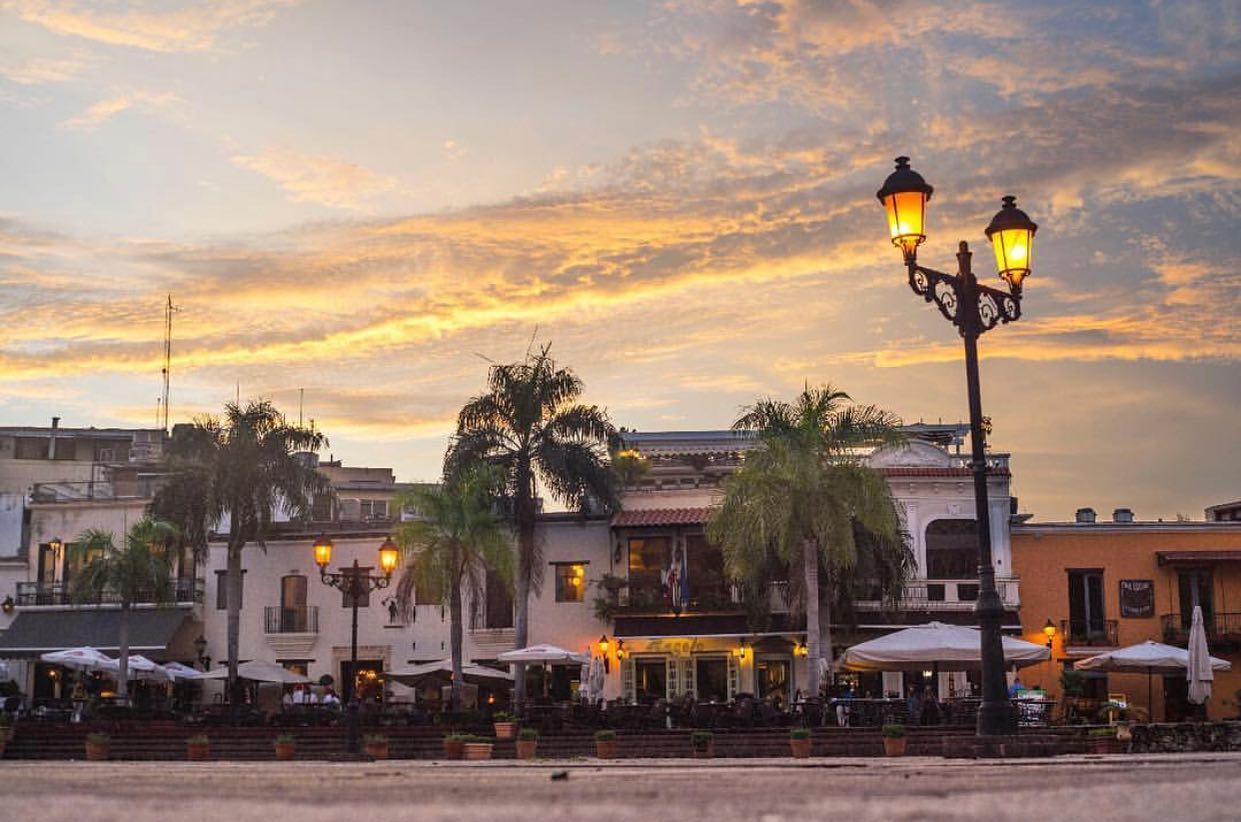 Dominican cuisine has been positioned as one of the best in the region. On two occasions Santo Domingo was selected gastronomic capital of the Caribbean, a recognition of the wide variety of restaurants with exquisite dishes to taste in this city with more than 500 years of history
Recently the Dominican Academy of Gastronomy (ADG) chose the ten best restaurants in Santo Domingo, a select list in which sites with proven prestige appear, for its formidable culinary offer.
La Cassina
The gastronomic proposal of La Cassina is considered the best Dominican Republic. In this restaurant, specializing in Mediterranean food, the extensive menu is accompanied by a striking design, where modern and luxurious are combined.
The site also has an excellent wine cellar and careful service, the main hall is upholstered in wood and has a gable roof, so if the weather is nice, diners can taste the dishes outdoors, another hallmark of the place is its spectacular garden terrace, where at least one day a week you can enjoy live music.
The second level of La Cassina is the most exclusive because in Room 504 you can organize private parties and dinners. Cassina can host up to 120 simultaneous diners and its chefs, led by Cristobal Martos, incorporate, in all seasons, new international dishes.
The restaurant has its bakery and among the unmissable dishes of this fantastic site are the tuna tataki and an exquisite salmon.
Address: Roberto Pastoriza Avenue, Santo Domingo, Dominican Republic
Sophia´s Bar Grill
The restaurant Sophia´s Bar Grill, of the SBG group, is distinguished by offering an extensive international menu, led by chef Joaquin Renovales, one of the most influential chefs in the country.
The place is a reference in the gastronomy of Santo Domingo, a meeting point between businessmen, professionals, as well as nationals and foreigners. The enclosure has a beautiful decoration, avant-garde cuisine, and first-class service.
Among its striking dishes are squid, duck, and churrasco.
Address: Paseo De Los Locutores # 9, Piantini
Pat'e Palo
Pat'e Palo European Brasserie is considered among the most successful and traditional restaurants in the Dominican Republic. It has an international menu with a tendency towards Mediterranean food, driven by creativity and the tireless desire to work of the corporate chef Saverio Stassi, considered a master in the preparation of Foie gras. On its menu stands the steak served with foie gras and porcini mushrooms, lamb chops, and lobster ravioli.
Address: Calle La Atarazana 25, Santo Domingo, Dominican Republic
Don Pepe
In the restaurant Don Pepe, you can enjoy the Mediterranean, European and Spanish food. There it is possible to taste both an excellent sea or meat paella and to take the most select wine, from the best wineries in Spain, France, Chile or Argentina.
The site offers space for up to 100 people simultaneously and the comfort and tranquility that reign is combined with the special taste of seafood, meat, sausages, and cheeses. The roast suckling pig is very much in demand, as is the lamb, grilled meats, Angus, churrasco and t-bone steaks.
Address: Calle Porfirio Herrera 31, Santo Domingo, Dominican Republic
Trattoria Angiolino
In 2009, the Trattoria Angiolino restaurant emerged, an idea of ​​its owner and main chef, David Pezzotti. This site, specializing in Italian food, is distinguished because most of the dishes it offers are of its creation, which separates them from other proposals in the Caribbean country.
Address: Calle Max Henriquez Ureña 45 Ensanche Piantini
Nipau
Nipau is a restaurant specialized in Mediterranean food, known not only in the country, for the atmosphere and the excellent quality of the dishes prepared by its chef Nicolás Frigerio.
Address: Max Henriquez Ureña 20, Santo Domingo
Bottega Fratelli
The Bottega Fratelli restaurant opened five years ago and in just five years has managed to establish itself as one of the most exquisite places of contemporary Italian cuisine in Santo Domingo, under the culinary leadership of executive chef Marlon Mendoza. The site has three areas, including the main hall, a heated terrace and a private lounge, which can accommodate 70 people simultaneously.
Address: Pablo Casals Street, Santo Domingo
Shibuya Ichiban
The Japanese restaurant Shibuya Ichiban stands out for combining the flavor of Japanese and Peruvian food. Its menu highlights options such as Atarashi Nigiris, Ceviche Rolls, Sashimi and Chan Chan Rice & Wasabi Pepper Steak. Also, his Sake is very good.
Address: Blue Mall, Av. Winston Churchill 80, Santo Domingo
El Samurái
El Samurai restaurant has been offering authentic Japanese food in the Dominican capital for more than two decades, prepared by four chefs from that country. Among the must-see dishes of this site are sushi and sashimi.
Address: Seminar Street # 57, Santo Domingo
Il Bacaretto
The Il Bacaretto restaurant is famous in Santo Domingo for the extraordinary quality of food prepared by the chef and owner of the place Michele Luchetta. This kitchen artist likes to talk with his clients and usually travels table by table to make suggestions. Among the must-see dishes are Mozzarella al Forno, clams with white wine and Bigoli Cacio e Pepe.
Address: Plaza Juan Dauhajre, Avenida Simón Bolívar 219, Santo Domingo
These were the 10 best rated restaurants in the city of Santo Domingo, if you are interested in knowing about the best rated restaurants in Punta Cana, I made a compilation based on opinions and ratings of local users, if you are interested in knowing about the best restaurants in Punta Cana you will like to read it.