Does Amazon Work In The Dominican Republic or Punta Cana? (Solved)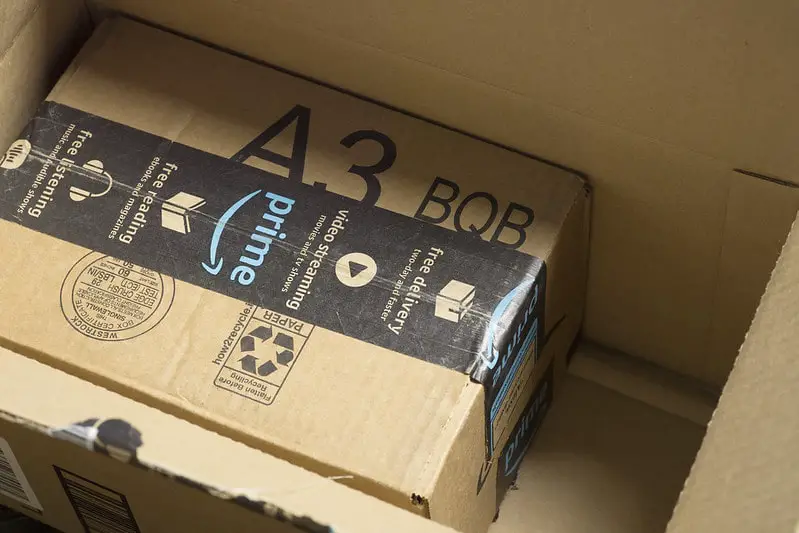 For people living in North America, buying items through Amazon has become as common as drinking a glass of water, it is very comfortable, convenient, fast and you can find almost anything.
But, if you are thinking of buying on Amazon from the Dominican Republic, obviously it will not be as easy as doing it from North America, although, in reality, you can buy items from Amazon from the Dominican Republic without any problem.
The items are shipped very fast, since in reality there is not so much distance between North America and the Dominican Republic, if you are in the Dominican Republic, so you can buy from Amazon without any problem, the ideal is to affiliate with a logistics company of transport of goods.
That is the way that I and most Dominicans use to buy items in North America, not only in Amazon but also in other large electronic stores like eBay, Walmart, and others.
The problem with Amazon is that, although that company does allow items to be shipped internationally, most items will depend on the location of the order, and many items, if not most, do not ship directly to the Dominican Republic.
But if you are affiliated in the Dominican Republic with one of the freight forwarding companies, this is not a problem, as these companies have established offices in North America, and provide you with that address to use for your Amazon orders.
These freight forwarding companies are everywhere in the Dominican Republic, well, actually in the big cities, such as Santo Domingo, Punta Cana, Santiago, joining these companies is very simple and you don't have to pay anything, you just have to enter the website and register with your name.
They assign you a customer number and address that you must put when placing your orders on Amazon.
Personally, I use a company in the Dominican Republic called BM Cargo, they have several branches, one is practically two corners from my house in Santo Domingo, they also have branches in Punta Cana, so yes, you can order through Amazon from Punta Cana.
Here is the link to the website where you can join this company, they are not paying me or anything for mentioning them in this topic, there are many other companies, I just recommend it because I have a couple of years of using this company to place orders on Amazon and they've been great (they deserve free advertising).
And really their service is incredibly good and economical, everything arrives at me very fast and the payment is made by pounds, nothing excessive.
The website is in Spanish and English, at the top is the button to become a member.
Again, they assign you a customer number, and an address that you must use in your orders that you are going to make on Amazon, the order will first arrive at that address in North America, which is an office of theirs and then is shipped to the Dominican Republic.
You pick it up at the office that you have chosen, the one that is closest to you, the good thing is that they let you know through phone messages and emails where your order is, when it arrives, and how much you have to pay, it is really a very comfortable and easy to use service.
Does amazon prime work in the Dominican Republic?
Yes, the Amazon prime service works in the Dominican Republic, I use it personally, both Amazon prime video and amazon prime in conjunction with my Amazon account and to place any order with the method I mentioned through a company that I use to order my products.
Carrier Agencies in the Dominican Republic
Aeropaq
Courier company that is characterized by the joviality and personalized service they offer to their customers. This company has 19 branches in the country, of which 15 are located in Santo Domingo, one in San Francisco de Macorís, another in San Pedro de Macorís and two offices in the city of Santiago, whose main office is located at Calle Víctor Garrido Puello #8 Piantini in Santo Domingo. Aeropaq offers parcel, air and ocean freight services, with personal and business parcel transportation, to and from any part of the world.
Address: Victor Garrido Puello Street #8, Piantini
Phone: 809-237-6727 Ext. 240
Schedule: M – F 8:00am – 8:00pm, S: 8:00am – 2:00pm
Branches: 14
Web: www.aeropaq.com
Blue Courriers Express
Import and export solutions provider, offering package transportation services, air and sea freight, priority, customs clearance, courier shipments, pick up, among others. Blue Courier has 11 branches in the country, with its main office located at Emilio A. Morel Street No. 20, Ensanche La Fe in the city of Santo Domingo.
In Santo Domingo they have 4 branches, also present in La Romana, La Vega, Puerto Plata, Santiago, Bonao, Higuey and Moca.
Address: C/ Emilio A. Morel #20, Ensanche La Fe
Phone: 809-331-3100 Ext.201
Hours: M – F 8:00am – 6:00pm, S: 8:00am – 12:00pm
Branches: 11
Web: www.bluecourier.com
BM Cargo
Worldwide freight forwarding company, which has 37 branches in the country distributed in Bávaro, Hoguey, La Romana, Punta Cana, San Pedro de Macorís, Baní, San Cristóbal, San Juan de la Maguana, Bonao, Cotuí, La Vega, Moca, Puerto Plata, San Francisco de Macorís, Santiago, Sosúa and 20 centers in Santo Domingo, with its main office located at Avenida Abraham Lincoln No. 1009 in Ensanche Piantini.
BM Cargo offers its users parcel, air cargo, airport delivery, and passenger on-board or hand carrier services, among others.
Address: Ave. Abraham Lincoln #1009, Piantini
Phone: 809-683-1919
Schedule: M – F 8:30am – 7:00pm, S: 8:30am – 2:00pm
Branches: 37
Web: www.bmcargo.com
DHL
DHL is a courier company founded in 1969. This entity has three areas of an operation via mail, finance and express and logistics, with freight forwarding services, supply chain solutions, air, ocean, road and rail transportation; warehousing solutions from packaging to repairs and warehousing; international postal shipments and other customized logistics services.
Address: 26 Sarasota Ave.
Phone: 809-534 7888
Hours: Mon – Fri 8:00am – 6:00pm, Sat: 8:00am – 12:00pm
Branches: 1
Web: www.dhl.com.do
EPS
Service entity that offers transportation of goods to and from different parts of the country with physical addresses in Miami, New York, Europe and Asia. EPS is in the Dominican Republic since 1989, today it has 52 offices in the country, whose main branch is located in Ortega & Gasset street corner Fantino Falco No. 40, in the Naco suburb of Santo Domingo.
EPS priority, EPS next day, cargo, catalog purchases and international shipments are just some of the services offered by EPS.
Address: Ortega & Gasset corner Fantino Falco #40, Ens. Naco
Phone: 809-540-4005
Schedule: M – F 8:00am – 8:00pm, S: 9:00am – 3:00pm
Branches: 52
Web: www.eps-int.com
FedEx
U.S. institution dedicated to air cargo and logistics with international coverage, which was founded in 1971 by Fred Smith. FedEx offers package services, international services and additional shipping options. In the Dominican Republic, this company is located on Los Proceres Avenue in Santo Domingo.
Address: Ave. Los Proceres, Santo Domingo
Phone: 809-565-3636
Schedule: M – F 8:30am – 5:30pm
Branches: 3
Web: www.fedex.com/do/
Jet Pack
A shipping company that through its three centers in the country, offers international transportation services of cargo, parcels and correspondence, from and to any part of the country and the world.
They are characterized by their door to door service modality, in addition, they offer their clients priority service of cargo and packages with 24 to 48 hours of delivery, express 72, air and sea cargo transportation, pick up of cargo and packages at origin "pick up", optional service of customs management of air and sea cargo, among others.
Address: Ave. Roberto Pastoriza #216 Distrito Nacional Ens. Naco
Phone: 809-563-2727
Schedule: M – F 8:00am – 7:00pm, S: 9:00am – 1:00pm
Branches: 24
Web: www.jetpack.com.do
Pick N' Send
Shipping company dedicated to the transportation of merchandise and packages from Miami to the Dominican Republic, with the intention that its users can easily make their purchases online and transport commercial cargo for their corporate clients. In its catalog it offers the following services