The Most Beautiful Girls In The Dominican Republic (Where Can You Find Them?)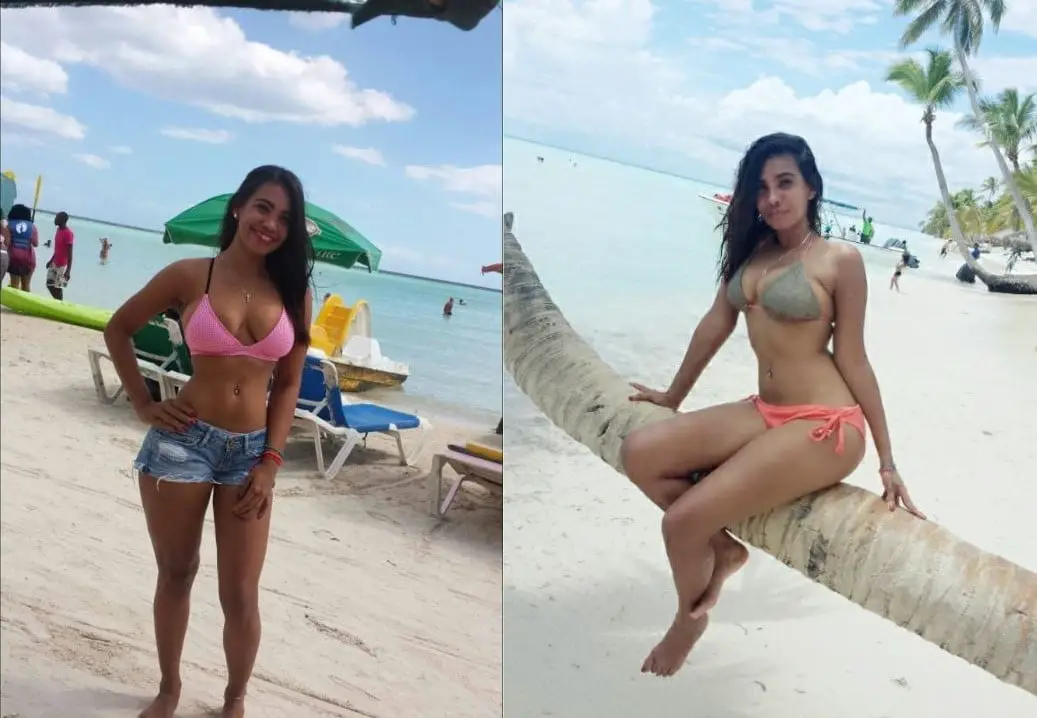 The Most Beautiful Girls in the Dominican Republic (Where can you find them?)
This is not the type of content I usually write on the website, but it is actually a topic that I have discussed in friendship groups and it is a very fun and interesting topic (obviously for men).
I usually write topics that I know would attract visitors to the website, sometimes I just write for fun, this topic is one of those fun topics.
The girl in the cover photo her name is Diana, is a common Santo Domingo girl in my Facebook friendships, I asked her permission to use her photo on this topic.
Despite being a common girl from a Santo Domingo neighborhood, her body looks like it was sculpted in the renaissance era in Rome, you would be surprised to see the number of beautiful women that appear in any neighborhood in Santo Domingo, just like her.
Of course, in this topic, I am not going to take examples of Dominican supermodels, since that is not fair, and although the beauty is usually very subjective, there are certain towns and cities in the country very famous for the aesthetics of their women.
Once I went to do a job in a neighborhood called "Los Mina" in Santo Domingo, it is one of the most popular neighborhoods and if you are not careful it can be dangerous.
I have never been to Los Minas before, the thing is that I was surprised by the number of beautiful women that I could see in that neighborhood, of all calibers, obviously Los Mina is not a recommended place for a tourist.
The following is a list of towns and cities famous for their beautiful women in the country, according to my experience and comments from a large number of Dominican men.
Another thing I must point out, what is beautiful for a Dominican may seem simple for a foreigner, and also the other way around, what may be beautiful for a foreigner, may seem very common for an average Dominican.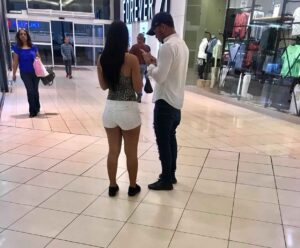 Santiago
The women of Santiago definitely have a reputation in the Dominican Republic for being beautiful in a general sense, and not only beautiful, they are also humble, educated and generally classy women.
They are called "cibaeñas", since the city of Santiago belongs to the area called the cibao, the city of Santiago itself is beautiful, organized and clean, it is a true reflection of its people and its women.
Janico
Janico is a municipality in the same city of Santiago, but I decided to put it aside because the women of Janico really deserve a separate distinction.
They are beautiful women, that town once had a large settlement of people of European origin, the beauty and humility of the women of Janico in the Dominican Republic is a phenomenon difficult to find nowadays.
Estebania De Azua
The only thing I can tell you about Estebania de Azua is that a group of friends were so reiterative and intense in mentioning the women of this town that I had to add them to this list.
Seriously, I believe my friends when they tell me that the women of this town are beautiful, as they have similar taste to mine (refined).
And "if you go fishing it is better to ask advice from a fisherman and not the fish", no one better than a man to tell you if the women of a certain place are beautiful.
Cabrera
No one has ever mentioned this town to me in the conversations I've had about it, but I've noticed in my social networks that all the women from Cabrera are super beautiful.
Beautiful and with sculpted bodies, I was really surprised, of all the women that I could observe in the social networks of Cabrera are very beautiful, that's why I put them in this list, the town of Cabrera is in the north of the country.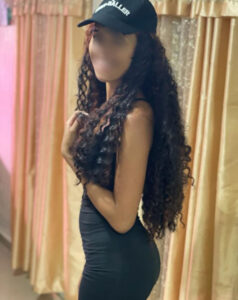 San Francisco De Macoris
San Francisco women have a really beautiful profile, mostly tanned skin color and toned body, a charming personality, and beautiful smiles.
Of course, not all of them are the same, but in general, this is how San Francisco women are, they are really beautiful and their beauty is recognized in the country.
Jarabacoa/Constanza
Jarabacoa and Constanza are independent towns but side by side, I put them together in the list because of their proximity and because the women of both towns are similar in terms of their famed beauty.
The women of these towns have a famous beauty among the Dominicans for their white and soft complexion, and their long black and straight hair, in these towns the climate is much more temperate as well.
Honorable mentions
Moca, La Vega, in general, the women of the cibao region are beautiful…
I'm sure I left out other towns, but these are the most famous in the country for the beauty of their women, it was a fun topic…
These cities and towns are not necessarily the most touristic of the country, but if you have the opportunity to visit them you will not regret it, not only the women are beautiful, the landscapes, the people, in general, are incredibly friendly.