Discover Hoyo Claro in Punta Cana, Free Ecotourism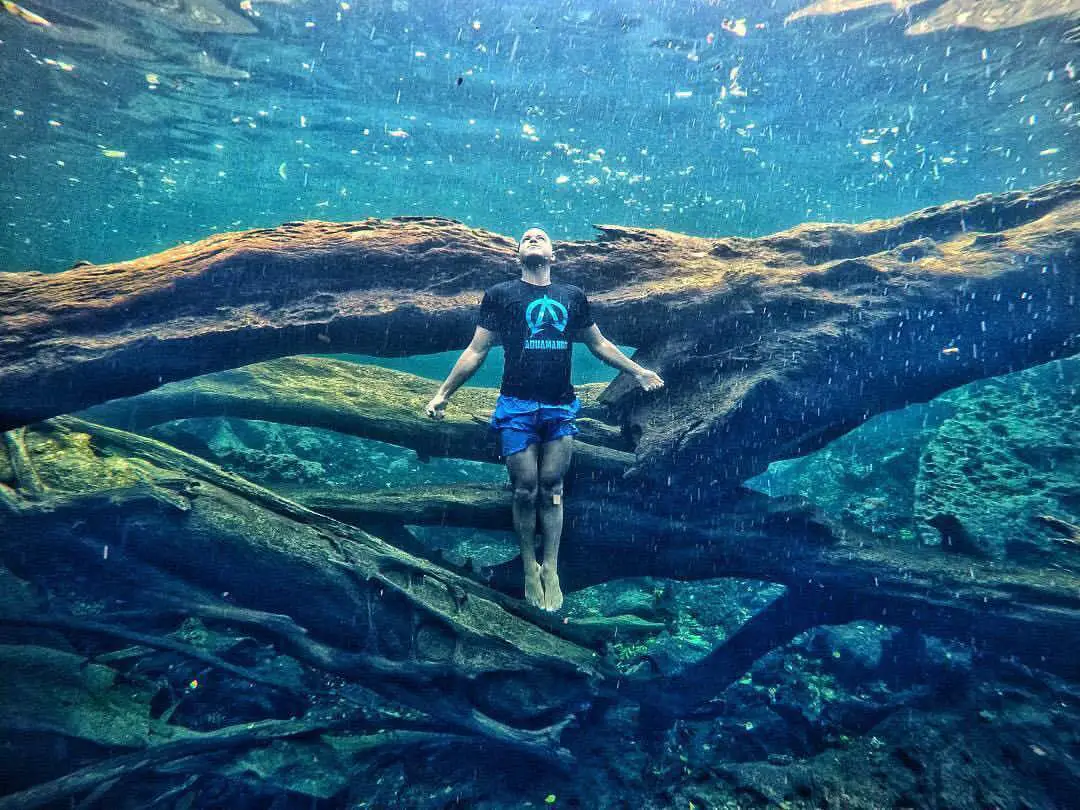 The Hoyo Claro Natural Monument encompasses an area of wetlands with lagoons, bulrush meadows, and cana palm forests located on the coastal plain of the eastern region, in the area of Veron, near Punta Cana.
This protected area has an extensive marsh, and the Hoyo Claro Lagoon is one of the most important in this system. It also includes a part of La Jarda (a) limestone outcrop where caves abound.
In the upper part of this formation is one of the few remains of primary forest in the eastern part of the island.
Hoyo Claro is not a very touristy or frequented place, there are few agencies that offer tours to this place, so most people venture on their own to visit this place, it is important to know that it should not be confused with the Blue Hole in Cap Cana, that if it is clearly sold and crowded with tourists, are two different places.
How to get to Hoyo Claro lagoon?
You can go on your own by renting a car, it is advisable to go with friends, especially locals who can speak Spanish, as it is necessary to contact a local person who will guide them when they arrive at the place if you wish you can also go by motorbike.
The first thing you should know is that you should take the road that leads to Veron-Punta Cana and about 9km before you arrive, there is a detour to the right, the entrance does not have a sign, but you can find the green environmental booth, and the idea is that you enter shortly before that booth, the road is small but accessible.
There you can contact a man who lives there and who can guide you on the way (important to contact him before, to make sure), the phone number you can ask me by message, remember that this person only speaks Spanish, they call him "Indio", he will take you where to leave the vehicle.
Arriving at Hoyo Claro lagoon
There are several lagoons in the place, remember to specify to the guide that you are going to the clear hole lagoon, and also remember to help the guide with a tip, to enter you must talk to the manager of the place because the cenote is located within a private property, if you do not go with a guide, the collaboration to enter that you can give here is about 2 USD p / p, is almost nothing.
The atmosphere that you feel of tranquility and connection with nature is impressive, it is here where you say: It was worth walking so much, it is really a beauty and without people.
Recommendations to go to Hoyo Claro
• Go in the morning hours to make good use of the time on site.
• Bring insect repellent, because there are many mosquitoes.
• If you go alone, try to go with someone who already knows the area, to avoid getting lost.
• Consider that there is nothing to buy, bring your own food and a garbage bag.
• When bathing, do not use sunscreen or suntan lotion, so as not to contaminate the fish.