Appropriate Clothing For Punta Cana, Beach, Restaurant, And Excursions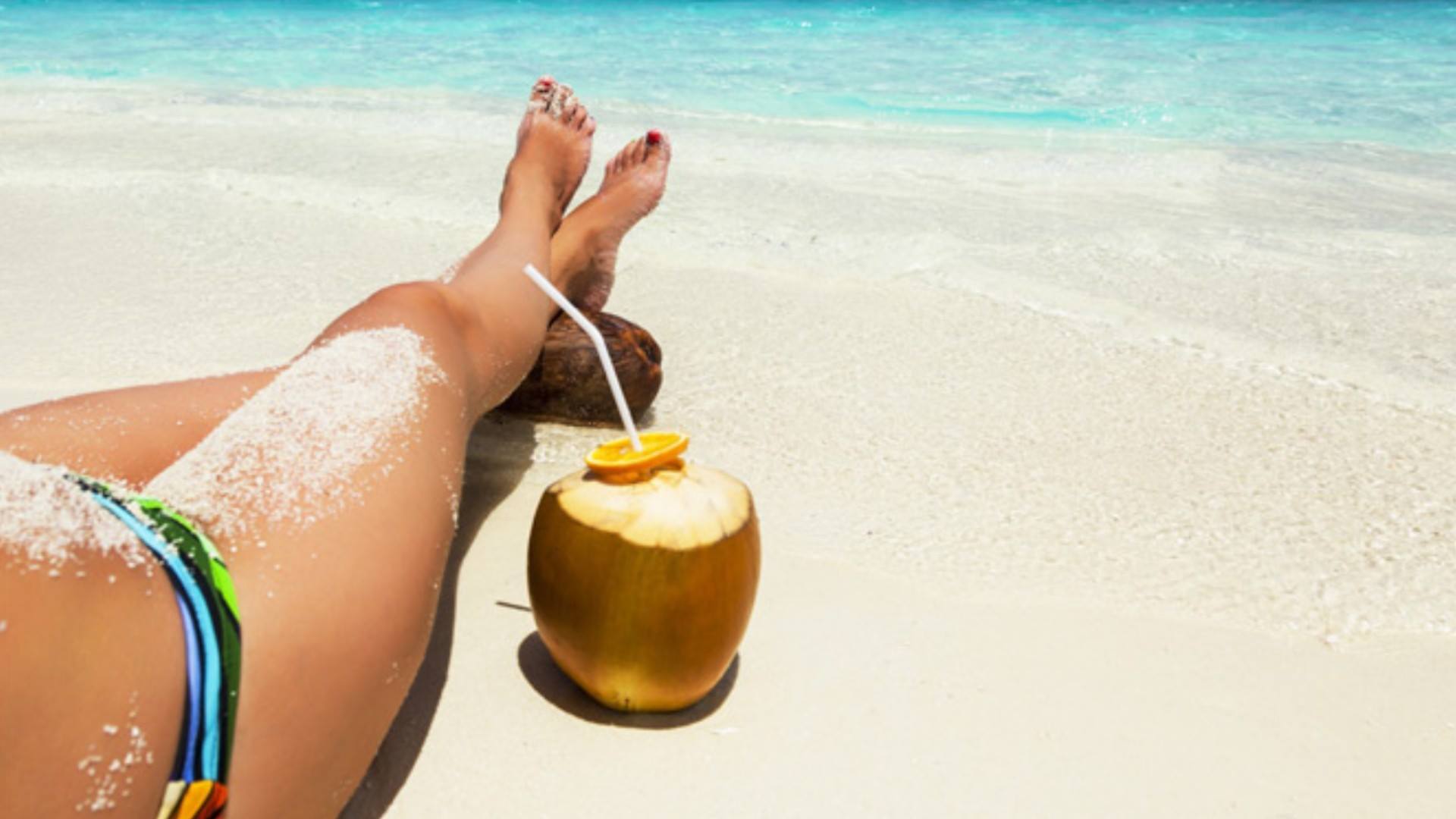 Due to the weather in Punta Cana and the Dominican Republic in general, it is appropriate to opt for light clothes, with light colors and very fluid fabrics. 
For example, oversized t-shirts, jeans, or steamy dresses for the night are some of the clothes that are worn. 
On the other hand, you could find places with cool weather, a forested and humid environment, and even rain, it would be best to choose some warm clothes such as a raincoat and the occasional sweater, to combat the cold and humidity.
It is advisable to use light-colored clothes, such as white shirts and avoid the black color, it is well known that the black color absorbs more light and therefore the black clothes are hotter. 
The white reflects more light, the fabric Ideal for warm climates such as Punta Cana is cotton, it is a soft, white fabric, and apart from that it is breathable, that is why it is such a popular fabric in beachwear.
Dress for ladies in Punta Cana
• A pair of shoes: some basic and others more to wear
• Neoprene shoes (excellent for walking on the beach)
• A few flip flops for the beach and the shower
• A beach towel (Although in the hotels they provide it to you)
• 2 or 3 bikinis
• A pair of t-shirts
• Shorts
• Jeans
• A sweater in case it refreshes some night
• A dress or two to go out at night, go to dinner
• A pair of basic dresses
• A beach set
• Panties for each day and add some more
• A pair of bras
• Pajamas
• A top or a blouse
• A cloth cap, they protect you from the sun and do not occupy much in the suitcase
• Some sunglasses
• A basic bag and a cloth bag for the beach (occupy little)
Tips for summer clothing in Punta Cana
• Colors: Preferably pastel shades, so as not to call up more than the proper sunlight. Each color has a pastel tone due to the presence of white in its mixture.
• Fabrics: fresh, low-steam and soft textures. Example: cotton, cheesecloth, flannel, among others.
• Style: circular cut, princess cut, and A cut in the case of girls and casual or sport in the case of boys.
• Image: It will depend on the activity to be developed, taking into account to dress our children comfortably and not to cover them with fabrics and pieces that make them feel uncomfortable and do not allow them to move freely.
• Summer essentials: Shorts, mini skirts, loose or baggy dresses, baggy pants, jeans, t-shirt and light-colored cotton underwear.
I want to emphasize that Dominicans "have the false belief that we must be very uncovered to fight the heat and it is a mistake, since we must cover the skin from the sun with fresh fabrics and not expose them directly to avoid greater damage".
I would like to take this opportunity to remind you that there are two types of combinations:
• Monochrome: it's the same color in different shades.
Example: Navy Blue-Pastel Blue.
• Contrast, opposite color in the color palette.
Example: Yellow-Purple
Blue – Brown
Green-Red
And that black and white are not colors. White indicates the absence of color and black the combination of all colors.
What clothes to wear in resort restaurants?
To the thematic restaurants in Punta Cana, it is not allowed for men to go with sleeveless shirts, nor with shorts, everything depends on the hotel but in general, they usually demand pants. 
Long jeans pants are perfectly admitted and other types of finer fabrics, the form of clothing could be casual elegant or semi-formal.
Remember that you should not attend to the restaurant with the following outfits; swimsuit, beach shirts or tank tops and flip flops, at the resort buffet they have no clothing restrictions, just consider not going in bikinis or just out of the pool or beach.
The themed restaurants in all-inclusive hotels are looking for a more select atmosphere and style than buffets. A la carte food is chosen and the waiters are the ones who bring the food to the table. 
There is not so much transfer of people as in buffets, they are quieter. It's all as more elegant, dimmer lighting, more careful decoration
What clothes to wear for excursions in Punta Cana?
For excursions it depends on what you are going to do:
• for Saona: beachwear, swimsuit, and flip flops
• for quads: the oldest outfit you have, you're going to mess it up a lot
•for Samaná: well comfortable clothes, but think that your clothes could get dirty with mud.
For the excursion of Saona Island it is advisable to wear a spare shirt because on the boat ride they usually get wet.
In general for excursions you should prepare yourself with the following:
• Sun protection cream, Caps, or preferably a hat to protect you from the sun or rain.
• Sunglasses.
• Footwear comfortable and appropriate to the characteristics of the excursion, so you could avoid ankle sprains and with non-slip soles.
• The ideal clothing for our area is long pants, and long-sleeved shirts to protect us from sun rays, plants, and insect bites. A jacket that protects you from the wind and is waterproof.
• Comfortable clothing is appropriate if you have better sportswear. Check, the temperatures that will exist in the excursion sector, so you will know if you should wear a coat or not.
• Water in sufficient quantity, to avoid dehydration.
What clothes not to wear for an excursion in punta cana
The shoes:
When you go on an excursion you should try to avoid those shoes that cause discomfort, any excursion involves spending the day walking and going up and down slopes, so wearing shoes that are not comfortable would be a mistake. 
In this case, it would be necessary to completely discard wearing overcooked heels and shoes.
Clothes too tight:
This can also become a mistake, as this can prevent a free movement and could make you feel very uncomfortable during the excursion. 
When traveling to spend a few days in the field, you have to try to go comfortable, so avoid tight miniskirts or tight dresses, and wearing too tight pants could make you go through complicated and uncomfortable moments.
Showy clothing or elegant:
Finally, you have to take into account that you go abroad, natural environments, so you should avoid wearing too sophisticated or party clothes at all costs. 
Glitters, leather, rhinestones or lace also better avoid them so as not to attract attention. And this does not depend on who goes with you on the tour but for the bugs, insects and other animals. 
An eye-catching color spot in the middle of the mountain in an easy target.
Other clothing to consider
If you visit the basilica of Higüey near Punta Cana or the cathedral of Santo Domingo, remember that in the Dominican Republic the churches are religious places considered sacred and it is not well seen to be dressed inappropriately.
People usually attend these places with Simple dress but do not wear shorts, flip flops or sleeveless shirts.
Nobody will deny you entry, but it is not very well seen by the natives. In most Dominican public institutions it is also not allowed to attend dressed in that way.