Punta Cana Nightlife, The Safest And Funniest Places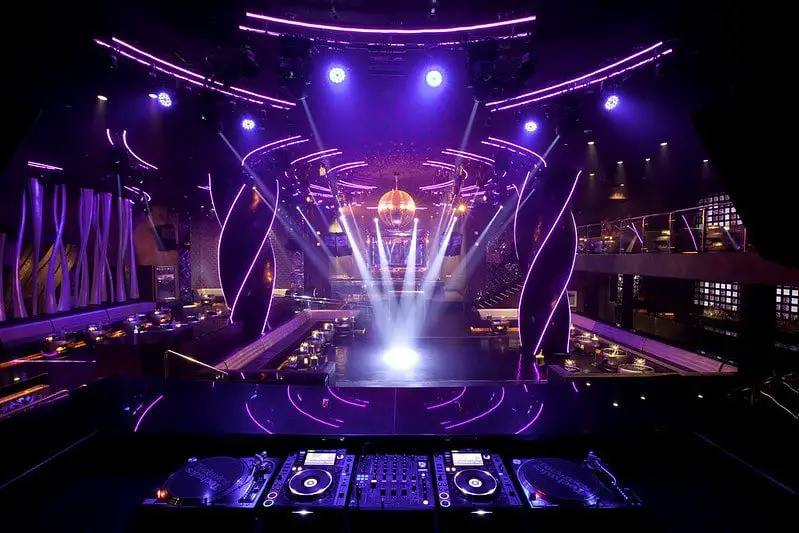 The nightlife in Punta Cana is quite lively and there is a wide range of options to spend the night, in Punta Cana, there are several nightclubs of very good reputation, but most of the drinks are located distributed in the Avenida España.
"The drinks", are nightclubs very frequented by the locals in the area, although many tourists also go, in the drinks, you get good rum, good cold beer, a very good atmosphere, and zero problems.
Drinks are a very good option, but for those who like the local atmosphere, some may get scared there because they are surrounded by Dominicans. After all, foreigners are a minority, but in reality, the atmosphere among the locals is respectful and fun.
Here I show you some of the most popular places for nightlife in Punta Cana, including nightclubs and drinks.
Punta Cana or Bavaro? which area has the best nightlife
Everything will depend on what you are looking for, even where you are staying. In all the hotels they will offer you tickets for the discs, in some cases with transportation, but at high prices. Some people prefer to go on their own.
Some hotels have good nightclubs for their clients, such as the Barceló Bávaro complex (Beach and Deluxe), and with open bar.
The famous clubs Imagine, Pachá and Mangú (especially the last two), have lost a lot of publicity since the opening of the Coco Bongo (totally recommended), with its great variety of fantastic shows, but it is considerably expensive. All nightclubs are far from each other.
On the other hand, on Avenida de España, you have drinks (local discos), the most recommended Airplane and Point Drink, set every day until 6 in the morning, with good prices. At the end of that same avenue, there is the Mangú.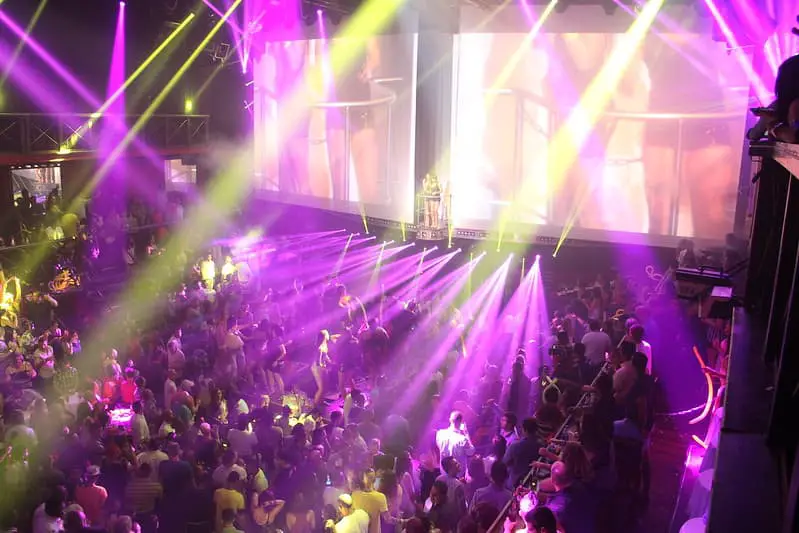 Coco Bongo Punta Cana
Coco Bongo, is located in the Downtown Mall of Bavaro, Punta Cana, attendees who wish to live a night full of color and fun can find in the Coco Bongo Punta Cana (the youngest in the family, but not the least successful) a series of live shows that leave everyone who sees them speechless for the first time. There is no doubt that this is an unforgettable experience that combines in a party-show several of the most iconic films of Hollywood cinema, with remembered theater and musical pieces of Broadway.
The disco, only available for adults, currently works with two types of admission. One is buying the entrance ticket, which can be online or in place, and the other way is acquiring a special ticket, which the organizers call "Gold Member". Although the latter brings benefits such as VIP areas, both tickets allow access to shows with the possibility of an open bar.
The price paid per ticket is approximately US $ 120, but it is worth it to watch a high level show. If you are not used to being so long standing it is better that you buy the VIP ticket that is worth twice as much as the common entrance.
How long does Coco Bongo show last?
At the Coco Bongo disco at 3:30, the shows end and the Open Bar closes, the room is open as a normal disco, where you already pay for the drinks, if you want you can stay until 6:00 only you have to look for transport on your own, there are always many taxis at the door, so you would have no problem.
Drink Point
Drink Point is a bar with a good local mood, located on Avenida España, Bávaro, if you are looking for an alternative to your resort's disco and want to experience the local scene, this is the place for you. Drink Point is like a combination of a liquor store and a street party. To get a drink, you go inside and choose a bottle of liquor (or whatever you want) and soda. You have to pay and then a server brings to your table ice and polystyrene cups. Everyone is outside at the tables surrounding the building, there are even people on the sidewalk.
The staff is friendly and works hard. This place fills the weekends (with the locals and guests of other resorts) and the place has a large security staff so the area is very safe, despite being a place frequented by many natives, you could feel a bit out of ambiance compared to the hotel, the truth is that you will feel completely safe and protected.
The price of drinks at Drink Point are quite fair, it is recommended to go past 11 p.m. because at that time is where he begins to have more life, the music is very good and danceable, although here the locals like to listen to loud music, many local people (men/women) could also approach to talk to you, they are respectful, but you must know how to deal with them, this is a topic that I will deal with independently.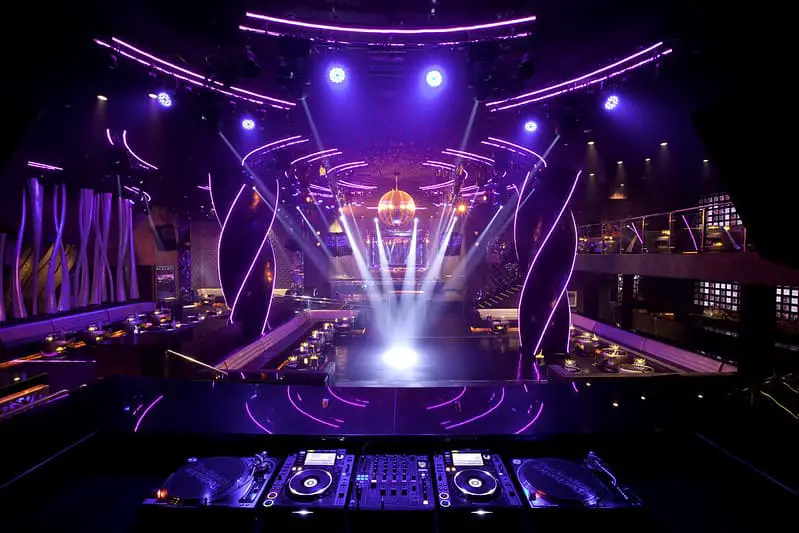 Oro Nightclub
Oro nightclub is located at Hard Rock Hotel & Casino Punta Cana, has a schedule from 11 p.m. until 4 a.m. They're open Wednesday through Sunday, in the hotels in the area they offer a shuttle service to reach this disco, Oro nightclub entrance prices are $ 60- $ 75 per person, Open bar.
Is a great nightclub capable of making more than one vibrate with excitement, they have a pleasant atmosphere, current music ideal for dancing and many innovative drinks that you must take slowly as they will "blow your head", you just have to relax a little and let yourself be carried away by the fun that this fabulous Night Club can offer to all the partiers who want a spectacular night as a tourist. A short drink, nice music and an excellent security system is the perfect combination to have a nice time.
The 14,000 square feet of Gold Nightclub is distributed on two levels and features a mezzanine, a DJ Booth, a total of 37 VIP tables and three bars. In just one year, this infrastructure was equipped with the world-award-winning sound system 'Funktion One' and an intelligent lighting system with 171 moving heads; It was also provided with an immense LED wall consisting of 300 screens and a kryogenifex cooling system (which refreshes the premises in seven seconds).
Oro nightclub has a very fun atmosphere is wide with several areas to not feel overwhelmed, they have a very entertaining dance show
About the music, they play all kinds of music, mostly pop and electronic music.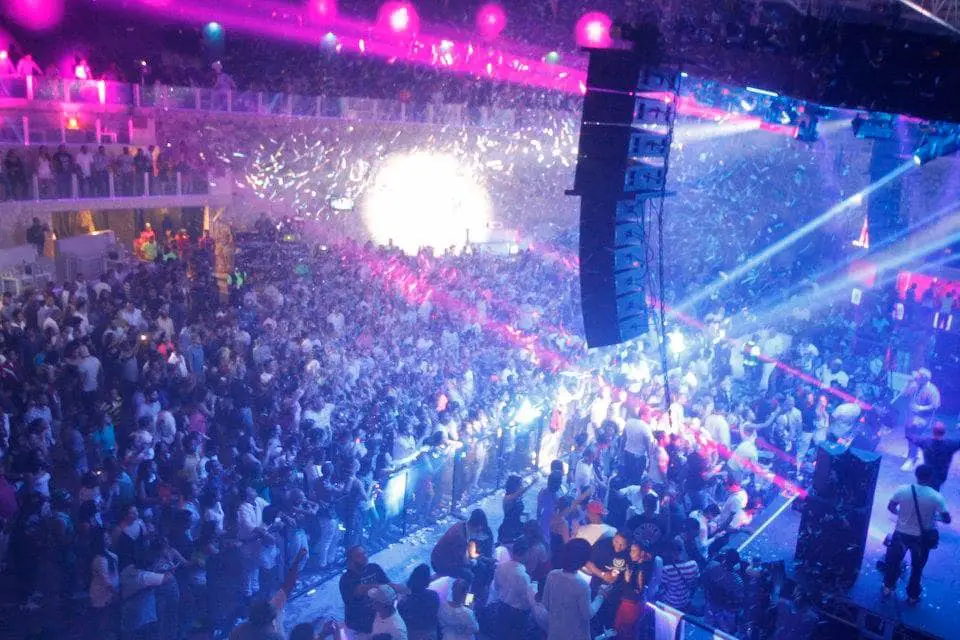 Imagine Punta Cana
Imagine it is a super nice disco, its structure is something out of the ordinary, its workers are very friendly, they give very good security, customer service, the music is mixed and varied, sometimes on Fridays, they offer live music.
Imagine Punta Cana is a place that you can not miss since it is in a spectacular cave and a very good party. The animation is quite good inside there are several areas, one with Latin music and another electronic. If you pay VIP then you have more privileges as on any disc.
Unlike other clubs, Imagine Cave is a place where you don't have to wait long to enter. When entering there is a lot of space, and if you want to go out for a breath you can. It's a popular nightclub, so be prepared to walk among many people, but that's the least of it. If you want to go to a good nightclub in Punta Cana, Imagine Cave is an appropriate place.
The entrance price for this nightclub is US $ 25-35, open bar included, For age restraint, the entry of minors is not allowed, but if you seem older than 18 years you can enter.
Areito Disco at the caribbean club princess
The Areito nightclub belongs to the Caribe Club princess hotel, it is not very big and its animation will depend on the day, the hotel workers the animation part have the obligation to go a couple of hours every night, that makes it a little more fun, the People not staying at the hotel can also enter without problems.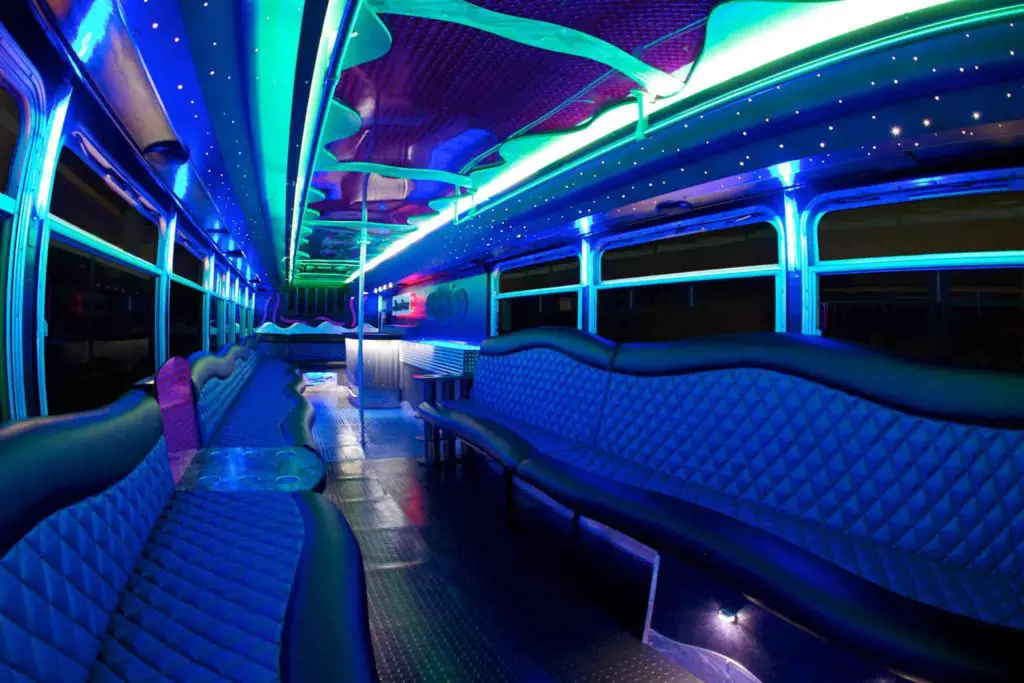 Party Bus Punta Cana
Party Bus Punta Cana is a new concept of entertainment, you can visit in an exclusive, secure and enjoyable way different nightclubs and private parties in a bus tour mode, full of party and fun, In this bus, they will guide you safely and entertainingly through the best places of fun in Punta Cana, they also offer transfer services to different places.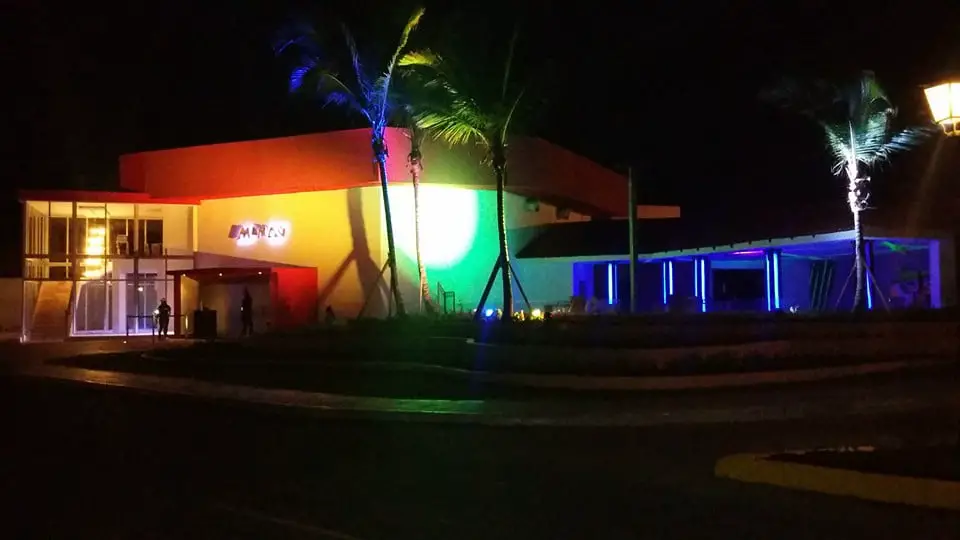 Mangu Disco
If you are staying at Occidental in Punta Cana, then this place is convenient to go, but if not, you may be interested in seeing other options. The thing is that this nightclub used to be classified as one of the best nightclubs in Punta Cana, but the emergence of other nightclubs and some other changes have arisen effect on its operation, also it is still a place to keep in mind, especially if you stay at Occidental hotel.
Legacy Punta Cana
Legacy Punta Cana is inside the Avalon Casino. Admission is free but if you stay at the Caribe Club Princess they give you tickets and round trip transportation. They also give you coupons to play at the Casino. The disc is small and has a good atmosphere. Ideal to hang out. Good sound.
In Punta Cana it is one of the most prestigious Discos, its music is very varied although urban music predominates, both in English and Spanish, the atmosphere is usually good after 2 am, in this place there are many local people and also foreign, there are also many Venezuelans, the place is safe.
El Kan Drink house
A place where you can dance outdoors, where people go to enjoy the atmosphere. The prices are good, the Kam drink is one of the most popular drinks in the area if what you want is to go friends to dance, talk or just get out of the daily routine, very good security for foreigners and locals alike.