8 Popular Non Alcoholic Drinks In The Dominican Republic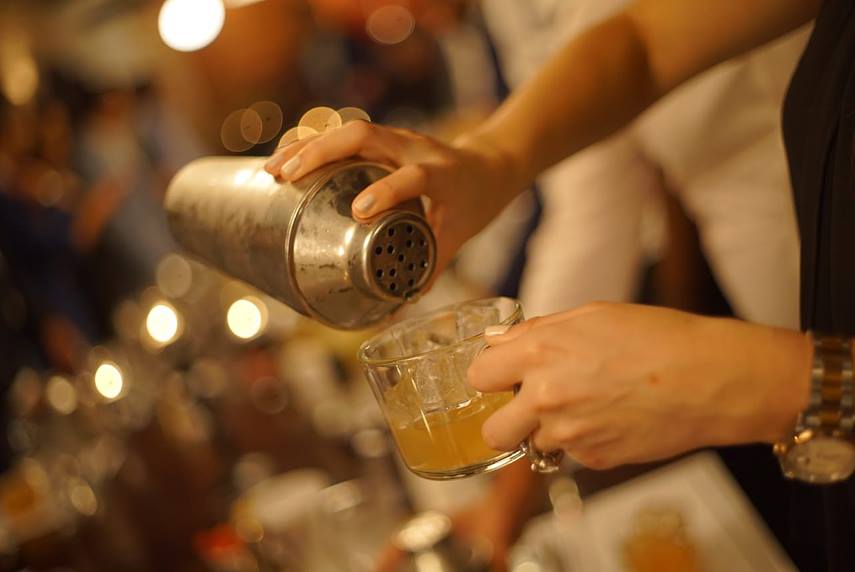 The Dominican Republic is a country with a wide variety of alcoholic beverages and alcohol-based cocktails, but what if you don't like alcohol? lately, bars and restaurants have included a wide variety of non-alcoholic cocktails, also called Mocktails.
Some of these popular drinks are usually prepared with alcohol, but they can also be prepared without alcohol and are just as delicious and refreshing. There are a variety of components in these drinks, with fruits being the main element.
1-Daiquiri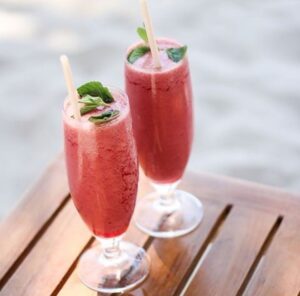 The daiquiri is one of the most popular Caribbean cocktails, its main recipe contains alcohol, but it can also be prepared without alcohol in the traditional way.
In its non-alcoholic recipe, this drink contains fruits, liquid sugar, lime juice, and ice, thus preparing an interesting and refreshing mix.
2-Piña Colada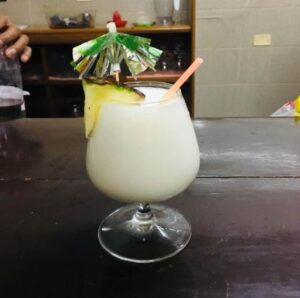 The piña colada must be the most popular cocktail at the beach bars in the Dominican Republic, whenever I go to a resort and I don't want to drink alcohol, I usually order a non-alcoholic piña colada.
The recipe for this drink includes coconut milk in cream, condensed milk, ice, sugar and pineapple cut in small pieces.
3-Shirley Temple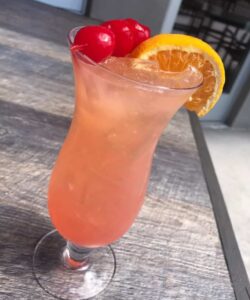 Shirley Temple is a non-alcoholic cocktail, named after the famed child film actress and later American diplomat. It is usually made with lemon juice or ginger-ale and a touch of grenadine, garnished with a cherry and a slice of orange. It is usually served in a flat glass or tall glass.
This cocktail has been modified with the addition of different alcoholic beverages to its recipe. For example, a Shirley Temple Black combines 7Up, Kahlúa, and grenadine; and the Dirty Shirley, on the other hand, is a mixture of lemon soda, vodka, and grenadine.
4- Margarita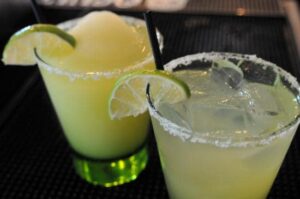 This popular cocktail also contains alcohol in its original recipe, but there is a variant that does not contain alcohol.
This cocktail contains a mixture of citrus fruits such as orange and pineapple, sometimes the rim of the drink is decorated with lime juice and salt, apart from the mixture of citrus fruits the drink contains orange juice, sugar, and ice.
5-Little Pink Pearl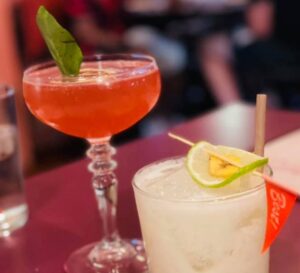 This drink is perfect for cooling off on a hot day, together with friends or family, plus since it is alcohol-free it is ideal for any occasion. Its ingredients are squeezed red grapefruit juice, lime juice, almond syrup, ice, and a slice of red grapefruit.
This mocktail is prepared in a chilled glass, with red grapefruit juice, lime juice, almond syrup in a container with ice up to half. Sometimes it is decorated with a slice of red grapefruit.
6- Iced Tea
This non-alcoholic cocktail is one of the easiest to prepare since few ingredients are needed, and they are very easy to obtain. Its ingredients consist of a black tea bag, half a lemon or half an orange, boiling water, ice, and syrup.
7- Arnold Palmer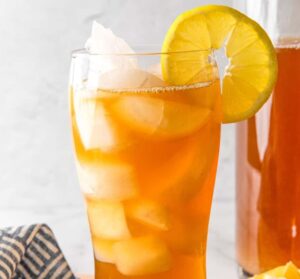 It is a refreshing drink that mixes the sweetness of iced tea, and the delicious citrus flavor of lemonade, it bears this curious name thanks to its creator, golf legend Arnold Palmer.
Available in most bars and restaurants, it is the perfect accompaniment to a good lunch, snack, or to enjoy a chat. It is made with three simple ingredients: Ice, lemonade, and iced tea.
8- Tropical Cooler
The mixture of tropical flavors makes it one of the most refreshing non-alcoholic cocktails, in its preparation peach, pineapple, peach, lime juice, ice, and two mint leaves are used.
Its preparation incorporates a container, the peach juice, guava, pineapple, lime, and mint leaves, add ice and refrigerate the drink until serving time.