5 Interesting Ways of Mixing Rum In The Dominican Republic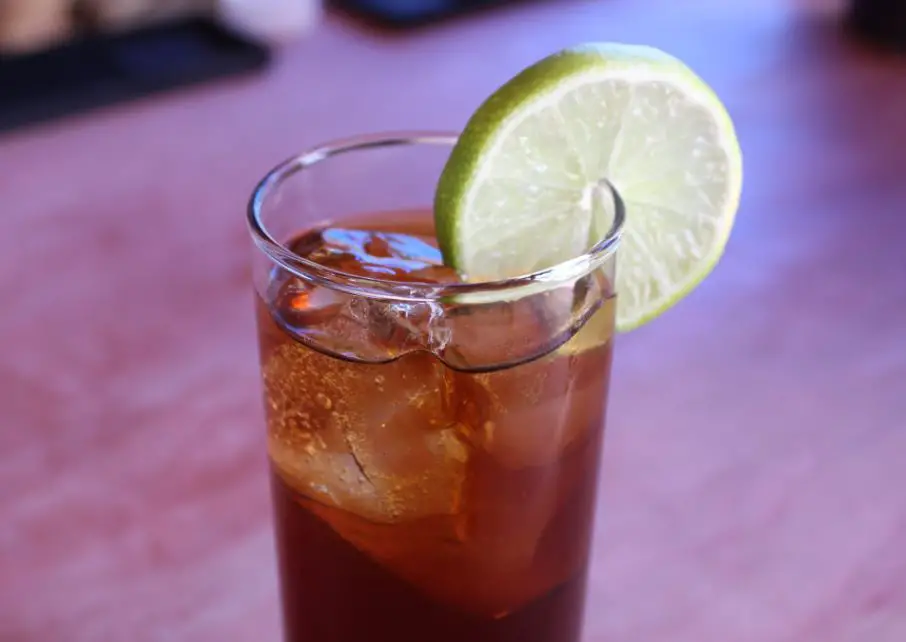 The Dominican Republic is one of the largest producers of sugar cane rum in the world, and rum is a very popular drink among Dominicans and also for visiting tourists.
Although rum, being alcohol, may have a somewhat strong taste for many, there are many combinations with other drinks, resulting in refreshing and interesting drinks, always keeping the essence of rum flavor.
Rum is a drink as tropical as the sea and the Caribbean sun, and the ingredients and fruits used to mix rum drinks are also easily accessible in the Dominican Republic, in any commercial establishment you will find all the necessary elements to create your mixes.
Here is a list of 5 drinks that you can mix with rum in the Dominican Republic.
1- Rum and Coca Cola
The popular drink called "Cuba libre" is made by mixing rum with Coca Cola, the history of this drink is ancient, it is a very refreshing drink due to the amount of ice that is added and depending on the percentage of the alcohol mixture it can be strong or soft.
For this drink, it is not recommended to use white rum in the mix, for Rum and Coke you should use a "dark rum".
It is also very popular to mix rum with lemon soda, either 7up or sprite.
White rum is not matured or left in stainless steel tanks and does not contain rich woody notes. Many mixed drinks leave out the flavors of the spirits, but not Rum and Coke, so the result depends on the quality of the rum.
2- Rum with coconut water
You will not have any problem finding these two elements in the Dominican Republic, they are in any corner, I believe that of all the elements with a smooth flavor that could be used to prepare a good tropical cocktail, coconut water is by far the best.
Preferably the water from young coconuts, those that are green and smooth on the outside, is light water, refreshing, and gives the drink a mild nutty flavor and above all has just the right touch of sweetness, the mixture should be made with golden rum and ice.
3- Rum with pineapple juice
Mixing rum with pineapple juice is a very basic and popular cocktail, it is practically a pineapple daiquiri, or a piña colada, for this is used pineapple juice concentrate, ice, and white rum, this is the simplest and most practical way to do it.
Rum can also be mixed with other tropical juices, so as not to put them at separate points in the list, popular mixes other than pineapple juice with rum include orange juice and fruit cocktail juice with rum.
4- Rum with powdered strawberry juice
This drink is popularly called in the Dominican Republic "Papi no te vayas", it is a drink where rum is mixed with powdered strawberry juice, the powdered juices come in sachets and are sold in different commercial establishments so it is very easy to get.
This drink can also be made with red wine, some also add seven up to the mixture.
5-Rum and lemon
Another very popular and easy-to-prepare cocktail, in fact, most of the drinks that are made mixing rum with fruits are daiquiri cocktail, for this drink you need white rum and lemon juice, to complete it you can add sugar syrup and a little unflavored soda.