Visiting the Dominican Republic With Allergies to Nuts or Shellfish (Solved)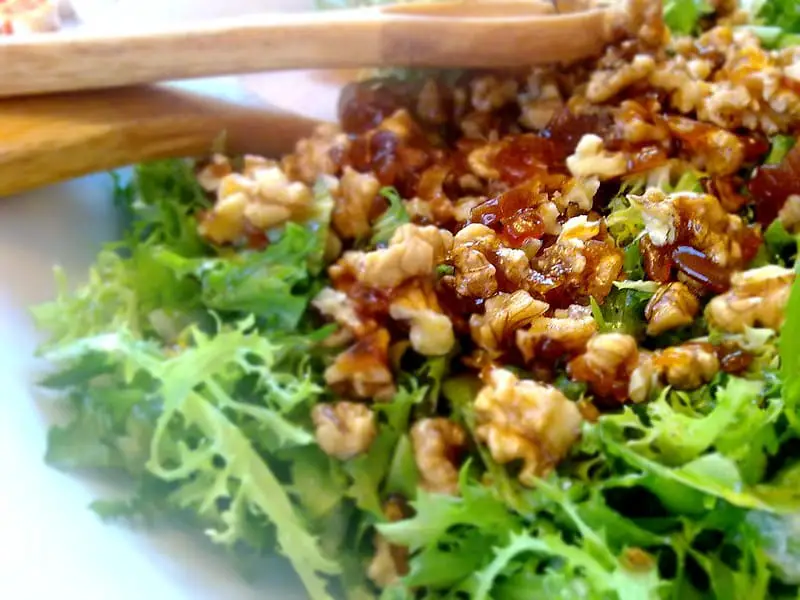 A large percentage of people worldwide suffer from some type of food allergy. Traveling to an unknown destination is a cause for concern due to ignorance of the type of food consumed at the destination.
If you are going to visit the Dominican Republic or Punta Cana and you suffer from some type of food allergy, such as allergy to nuts, peanuts or shellfish, you will find some ideas that could guide you in this regard.
Visiting Hotel or Resort in Punta Cana with some kind of food allergy
I took the liberty of sending mail to several of the largest and most popular hotel-resorts in Punta Cana asking what the procedure would be in case I visited the hotel with some kind of food allergy.
This time I will omit the name of the hotels and publish the direct answer they gave me:
Hotel-Resort 1 responded:
Thank you for contacting us. Regarding your inquiry about food allergies, allow us to inform you that we do receive many guests with special diets. We would recommend once you make your reservation. 
Please send us information on the reservation and we will add the note in the system. However, once you are on our property, you could pass by the Guest Relations Desks after check-in so they would provide to you a letter in Spanish explaining the special diet, you just would need to show this letter in the restaurant of your preference so they can follow up directly. 
We even have a doctor 24 hours with additional costs in our property in case you need assistance.
Hotel-Resort 2 responded:
We do provide you a letter once you do the check in explaining the different allergies that you have, and them in all our restaurants know what they can offer you, please be aware that we have not problems with allergies guest, we always have something to offer you in our restaurants and bars.
You should keep in mind that when visiting an all-inclusive resort, personal considerations will be taken into account in theme restaurants.
In the all-inclusive buffets, where cooking is done for large groups of people, you should use your own criteria to select food that does not cause you allergies.
Eating in restaurants outside the hotel in Punta Cana with some kind of allergies
A friend who is allergic to seafood told me something that happened in a famous restaurant in Punta Cana, this restaurant specializes in preparing seafood and is very popular in the area.
It turns out that this person is allergic to shellfish, but not to fish, he went to the restaurant and asked for a fish to eat, he told me that the second bite he felt an itch in his throat, which is a symptom of the onset of allergy, and he stopped eating and left.
Luckily he had an allergy medicine with him, he asked himself, if he is not allergic to fish, why did he feel that the fish prepared in that restaurant in Punta Cana hurt him?
This has a simple explanation, this is due to what in the kitchen is called "cross contamination", this restaurant prepares fish and seafood, it is very likely that they prepare the fish and shellfish on the same griddle.
Perhaps the chef didn't know how to clean the griddle properly when preparing the fish and there were some tiny traces of shellfish left that were impregnated in the fish.
Two things can be learned from this experience, most restaurants do not have separate equipment to prepare food, simply because they do not have space or because it is not an economical solution.
In that case, you must verbally warn the chef that you suffer from a certain type of allergy, so they will be especially careful when preparing the food.
In addition, you should always carry an anti-allergic with you as a "lifesaver".
Does common Dominican Republic cuisine include lots of nuts or Shellfish?
In fact no, according to studies conducted on food in the Dominican Republic, it is one of the countries where fewer nuts and seeds are consumed.
Of the recommended consumption of nuts and seeds which are 25 grams, in the Dominican Republic only 3 grams are consumed, so you will not have problems if you are allergic to nuts and dried fruits, as they are not really abundant in the Dominican diet.
Seafood is also not part of the "basic diet", although it seems counterproductive, because the country produces a lot of seafood.
This is because seafood is not an affordable food for everyone in the Dominican Republic, you can eat it in restaurants and hotels, but you will not find it in most typical dishes in the Dominican Republic.
Something to keep in mind is that most foods in the Dominican Republic are prepared with canola oil or sunflower oil.
In this case, you should consult with your allergist or you should know in advance if you are susceptible to this type of oil.
In any store or market in the Dominican Republic or Punta Cana you will find a wide variety of foods that will suit your dietary needs.
I don't think you will be limited by this situation in the country.