What Can You Bring Back From Punta Cana?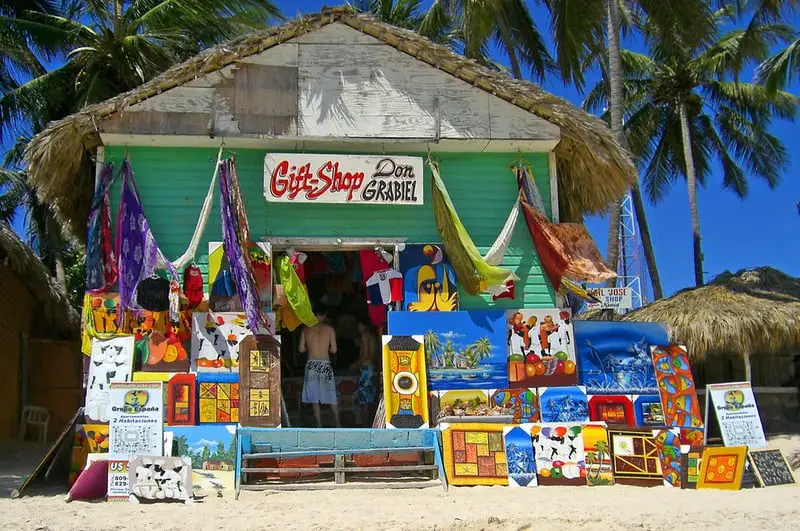 Shopping in Punta Cana is not precisely what fascinates tourists, but it is still something you cannot forget through your stay in the city. Luckily, finding stores in Punta Cana is easier than ever. Punta Cana has a diversity of fantastic places to go shopping. It doesn't matter what you're looking for, whether it's in American-style shopping centers or authentic Dominican markets.
There are many buying choices for tourists. You can find some exclusive items if you know how to buy while enjoying the lovely weather. Read this before traveling to Punta Cana in 2020 The area offers a wide range of shopping opportunities; from "gift shops" or souvenir shops to exclusive boutiques and jewelry stores.
The "gift shops" or souvenir shops and local handicrafts, are perfect for mixing with the Dominican people, knowing their culture and friendly character, testing your skill in the "bargaining" and passing some creative work of art or buy a souvenir for a very little money. 
There are several of these stores within the same hotels or very close to them. You can also select to tour some of the modern colonial-style shopping malls, where you will find international fashion companies; designer stores, exclusive designs on beachwear; exotic ornamental items, jewelry stores, cigar cellars and much more.
Some of the best stores in Punta Cana are near hotels and resorts. Next to the Barcelo Premium Punta Cana there is a market that offers various tourist items. You can find exclusive souvenirs and other things to take home at a reasonable price. You can also find vendors and street markets on the beach. Nothing has a fixed price tag, so when you ask for the price, you will be quoted approximately twice what they expect you to pay. Remember always bargain!
What can you bring back from Punta Cana?

Rum
The Dominican Republic is known for its high-quality rum exports. Even so, you can visit your local rum shop to buy a bottle of rum or make yourself a personalized mojito. But if you are looking for something distinctive, you should buy the special rum, Brugal XV aged for fifteen years.
The Dominican Brugal winery is located in Puerto Plata with a retail sale of bottles at US $ 12 and less for non-aged bottles. Having a little bottle of rum will allow you to relive the good times you had on this attractive island long after being at home. If you are a liqueur fan, consider visiting the Dominican rum factories. On the other hand, you can opt for a brand like Matusalem or Barcelo.
How Much Rum can you bring back to home from Punta Cana?
The existing regulations are 2.7 liters per adult, that is the approximate equivalent to two one-liter bottles.
Pure
The internationalization of Dominican tobacco has earned it the first place in exports of premium cigars worldwide and, also, the first in cigars made with machines.
The quality of Dominican tobacco, due to the soil, the climate, the tobacco tradition of the growers, the knowledge of the processors and the marketing, in which the Procigar association contributes to the realization of international fairs, especially in Europe and the United States.
Cigars of the most prestigious brands are manufactured in the country. The factory run by Hendrick Kelner produces the Davidoff. They are made, Flor Dominicana, Fuentes, García, among other brands.
Handmade Honey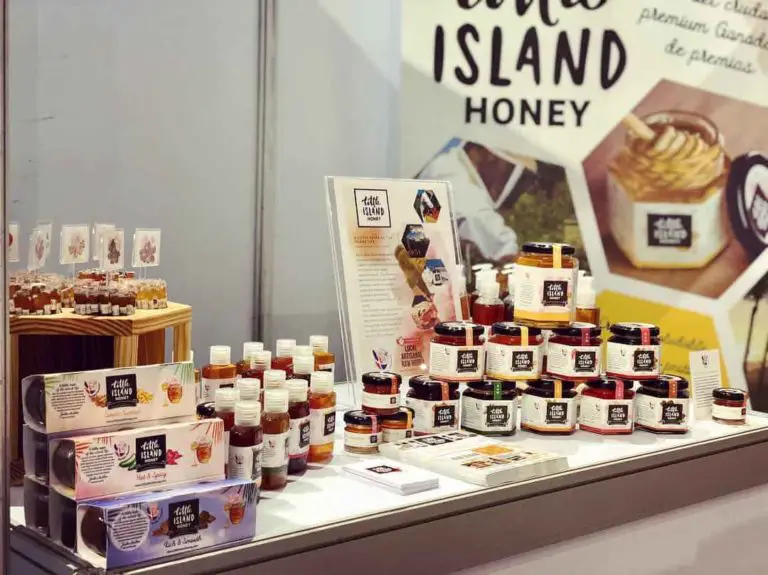 Honey is made in a wooded area in complete harmony with nature, and during the manufacture of the product do not use chemicals that can alter its quality. They try to do it in an artisanal way, which makes it organic honey.
They also make and sell royal jelly, propolis and pollen, which bees produce. The product is sold in supermarkets, pharmacies, and restaurants. The gallon of honey costs RD $ 3,000 (US$60), while the containers of 170, 350 and 505 grams are sold at RD $ 180 (US$3); RD $ 350 (US$7); and RD $ 450 (US$9), respectively.
Mamajuana
Mamajuana is a typical Dominican drink, its artisanal elaboration consists of the bottling of roots, leaves, and barks of endemic trees and also of shellfish, to which red wine, rum, and honey are added, which are removed after a process of "maceration "about seven to ten days, to give way to the rum of your choice. The resulting liquor thus acquires an aromatic sweet taste, irresistible to be taken again and again.
Just remenber,  you should know by immigration and health policies it is not allowed to plant products in an international commercial flight, because bottled Mamajuana is made up of roots, it could be seized if you carry it in its dry form. You must refill the bottle of Mamajuana with alcohol before traveling, this way it is allowed.
Jewelry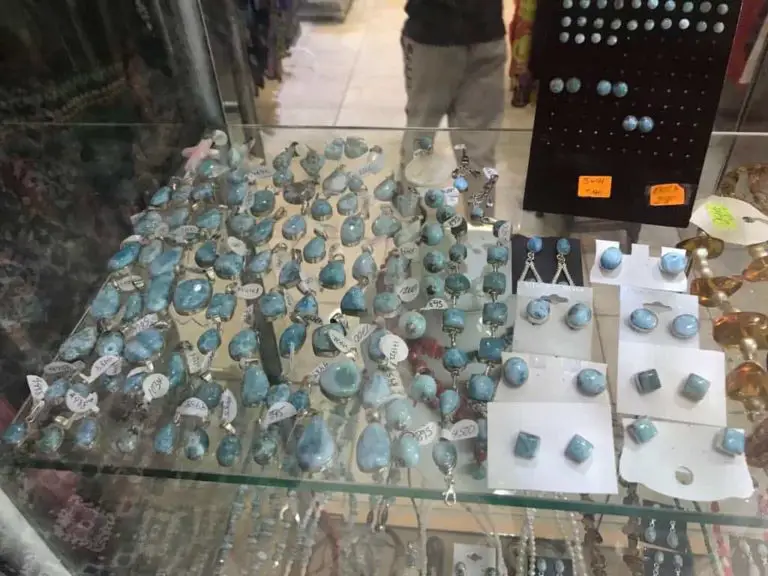 The Dominican Republic is a notable source of jewelry. Larimar is a beautiful blue stone that is only found on the island, and Dominican amber is well-known throughout the world for its beautiful warm tones. Both valuable stones are sold in silver and gold jewelry at affordable prices. You can also find jewelry made from other unique local materials, such as coconut, bull horn and shells.
Clothing
Buying some screen-printed t-shirts with images of the country is one of the simplest and most economical ways to keep a good present, there are different varieties of design with messages representative of the Dominican Republic.
Local art
Dominican art the fusion of European, African and Taino traditions and customs (indigenous people of the Dominican Republic) contributed to the progress of current Dominican culture and art. Dominican art is possibly the most normally associated with bright and vibrant colors and images focused on national liberation, historical scenes, portraits, still life and landscapes.
Tourists usually buy paintings, ceramic dolls and wooden statues to take home, since the paintings can be rolled up and transported on board, and porcelain dolls and wooden statues can be stored in a suitcase.
Hair products
Dominican hair products have an incredible reputation for their ability to smooth even the most persistent strands. Unusual ingredients are used, such as sole and cinnamon, rosemary, coconut and even the placenta and sperm whale to achieve fabulously beautiful results.
Coffee
Punta Cana High-quality coffee is accessible in most Dominican stores, shops and local markets for approximately US $ 5. The island's coffee is famous international for its high quality, intense flavor and low average acidity. Nevertheless, avoid waiting until you arrive at the airport to buy your coffee. Frequently, prices increase steeply and without notice. 
Preferably, you should opt for Induban and Santo Domingo coffee, since its fame makes it easy to obtain. Remember that whole coffee beans are conserved for a long time, which makes them the ideal souvenir.
Dominican coffee has positioned itself internationally as one of the best, qualified by many expert tasters who participate in various international events and events such as soft, aromatic and chocolate.
In the Dominican Republic, there are at least one million 618 thousand tasks planted with coffee.
Dominican Cocoa
Ambassador chocolate is the most common in Dominican houses and the easiest to find. It is sold in packages with several tablets that are melted with milk to get hot chocolate.
Cortés chocolate on the other hand (which actually belongs to the Chocolate Ambassador owners) has a variety of delicious chocolates. The varieties found in supermarkets are usually with almond, with cocoa nibs (my favorite, very good!), With coffee and biscuit. Each one costs about 30 RD $.
Dominican jam
Jams are a very good option to try the endemic fruits of the Dominican Republic effectively, some are prepared in artisanal ways, it's almost like having natural fruit in a jar. Jam can be easily obtained at any store or local market.
Dominican pilon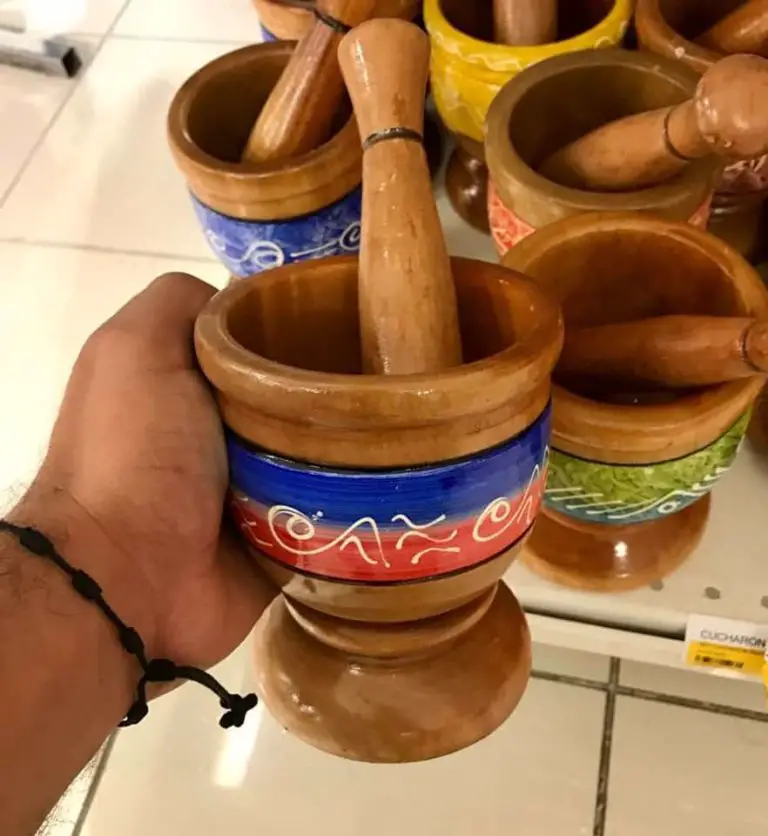 The pylons are native tools used in Creole cuisine, they are inherited from the Tainos, the crafts are made with wood, mainly from guayacán, a noble tree that grows in the area, and offered from RD$ 50 (US$1) to RD$ 5,000 (US$100), depending on several factors: the size of the product, the price at which it was bought from the factory and the bargaining capacity of the buyer.
Dominican Amber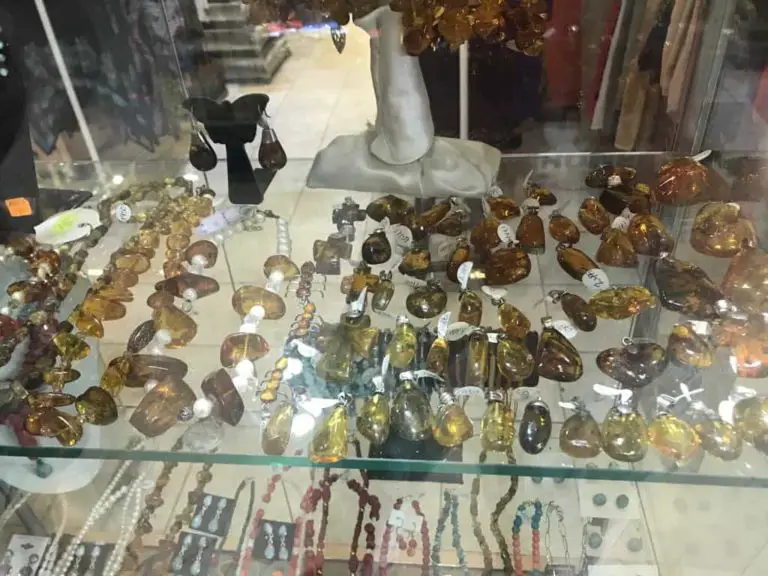 Amber is a stone that prevails in the Dominican Republic. Dominican amber is a resin of the inexistent Hymenaea Protera. Dominican amber varies from other types of amber and is often considered of better quality because it is practically always transparent and contains a greater number of fossil presences. You can find pieces that range from US $35 to several hundred.
Health, beauty and spas
Punta Cana beauty as a paradisiacal destination like no other, you could not miss in the area many spaces and services to relax and give a deserved tribute to the body.
Exotic and complete spas, with massages of all kinds, hydrotherapies and body treatments to choose from, hot tubs at the edge of the sea, meditation groups, Pilates, modern gyms, and an environment full of natural beauty that renews you both inside and out.
The numerous beauty salons also offer full services for those who are not neglected or on vacation. And for the most daring there is always a woman on the beach available to make you a colorful "hair braids" in the purest Caribbean style.
Coconut Oil
Coconut brings enormous benefits to our health, not only when we consume it but also aesthetically, thanks to its multiple properties. It can be used as an oleo for the body, soap, scrub and as a hair treatment. You can also add this oil to your meals for its nutritional properties. It has vitamin C, potassium and iron.
The Dominican Republic is a major producer of coconuts, we produce more than 300 million coconut nuts, and we have a powerful industry, which is one of the best in the world. Coconut products are of very good quality and quite reasonably priced. The Dominican Republic.
Dominican Candy
As the gifts are for the whole family, children also deserve to be taken into account, there is a wide variety of exquisite Dominican sweets, including the pilon (not to be confused with cooking pilon), when I traveled this is one of the favorite sweets that I like to take as a gift, it is extremely economical and easy to find in any local market, besides, that it is a "hard" sweet, it does not mistreat in the luggage or melt.