Top 10 Mobile Apps To Use For Your Trip To The Dominican Republic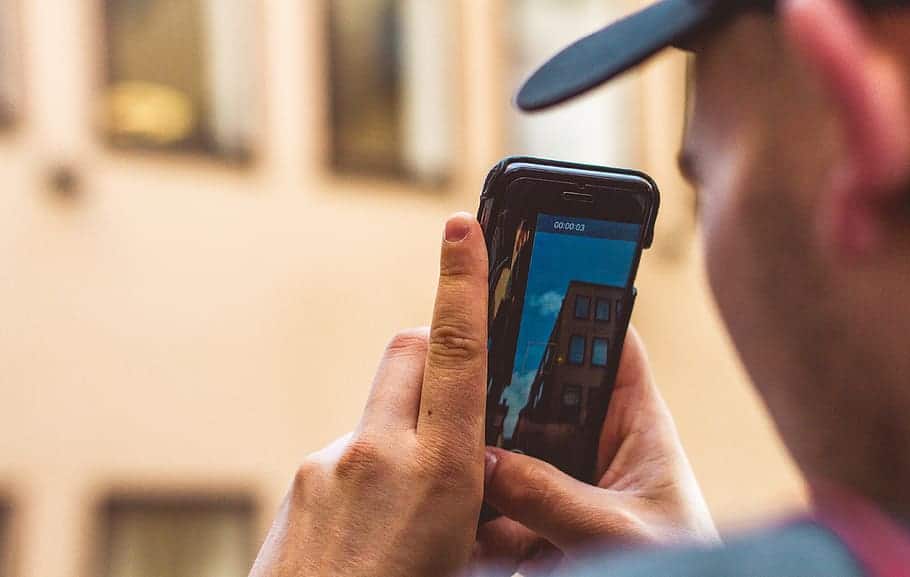 When traveling to Dominican Republic you will be able to know new cultures, cities, landscapes, people, ways of life, monuments, celebrations, and not only to see them but also to feel them and to participate in them.
All of this is made possible by the fact that we travel, something that is very appealing to a large majority of the population, but the trip requires some preparation.
There are many needs that you might have when planning a trip to the Dominican Republic or solving unforeseen events that occur during your trip.
For example, you may need to know where to go in the city, ask for transportation, help communicate in Spanish (the country's native language), look for lodging or specific establishments, ask for help, change the currency or learn how to apply first aid.
Fortunately, new technologies can make it easier for us to move around in different places and solve unexpected problems, thanks, for example, to the appearance of a large number of applications for smartphones that have been developed for this purpose.
In this article I will make a selection of some of the best apps to travel specifically to the Dominican Republic and Punta Cana, may be useful in several ways.
Maps.Me
Maps.me is one of my favorite applications which I use very often in the city, I must say that although I am a native of the Dominican Republic, I know very little of the city, in fact, I always have to help me with some mobile application.
The great thing about Maps.me is that it is an application similar to google maps, which details the complete map of the city with places and establishments, but you can use totally offline, without internet connection.
Waze
I love this application, I use it almost every day, even if I know the way to go in the city, the city of Santo Domingo (where I currently live) as any capital of a country, can be very heavy traffic in peak hours, Waze will always find the best route to take you to your destination.
It is a very intuitive app, easy to use and will take you anywhere in the country without any problem. Waze is really one of my favorite apps.
Google maps is also extremely useful, you can download the map of different cities of the Dominican Republic and use the app offline.
Windy.com
The Dominican Republic is a sunny and beautiful tropical country, but it has its storm and hurricane season. The Windy.com application has a very attractive and easy-to-use interface, where it dynamically presents you with an updated weather report, with reports on possible storms, rain, strong winds, ect.
It is an ideal application to plan your trip and enjoy good weather, also if you are interested in practicing any surfing sport and find the best beaches with strong winds and big waves.
Weather Radar
It's an application similar to Windy.com, but so far it doesn't have a storm and hurricane forecast, but it's excellent for weather forecasts, rain, daily and hourly weather details, it's like having a weather station on your cell phone, don't miss this app, it will be very useful for planning your trip to the Dominican Republic.
Uber, Indriver, Cabify
If you need to move independently in the city of Santo Domingo and do not want to rent a car, these mobile apps are excellent options.
Personally I use Uber and Indriver, both are different, maybe Uber is easier to use because Indriver requires cash only payments and you have to enter directly the address where you are going, but both applications are extremely useful to be used in Santo Domingo.
In Punta Cana these mobile applications are not yet used, they will be very useful if you visit the city of Santo Domingo.
Go Dominican Republic
This great application was developed by the ministry of tourism of the Dominican Republic, is totally free, is a great guide with lots of relevant information of the country, maps, accommodations, places, everything you can imagine that you can have a guide about the Dominican Republic.
Xe Currency
This app is very well known and has very good reviews, serves essentially as a currency converter, is an app for accurate and fast calculation on the subject of conversions of currency values in different countries, the app has other functions such as calculator and many other things, but if you are interested in keeping up with the currency of the Dominican Republic this application is recommended.
Pocket
Pocket is an application that will allow you to save complete articles from websites and then read them without the need for an internet connection, any interesting articles or guide about your trip to the Dominican Republic (you will find many on this website), you can save them and read them at any time without the need to be connected to the internet.
Airbnb and Booking
These are two basic independent apps and very useful to find accommodation, both apps are reliable and friendly. at Airbnb Travellers can contact the hosts before booking and make sure to ask all the questions they have. It has filters with which you can access the accommodation service of your preference.
The booking app is also excellent for finding accommodation, they have all the easy to read information, user comments and chat support.
Google Translate
We speak Spanish here in the Dominican Republic, if you have a lot of knowledge of Spanish the easiest and most useful thing is to download this app, it is very fun and easy to use, and it is also one of the basic apps for travelers to be able to communicate or interpret foreign languages, the translations are quite acceptable.
There are many other apps that could be very useful in the organization of your trip to the Dominican Republic, as to organize your time, keep track of expenses, save photos, ect ect, but this list is to my understanding the apps that more useful and useful you could get on your trip, most of these apps I use here in the country and have been very useful.
These applications can be found in both Android and IOS versions.
The most widely used app in the Dominican Republic
This application is so widely used in the country, that I even forgot to add it to the list as the number one option, because it is so essential that it is a must-have application by default.
I am referring to WhatsApp, almost everyone in the Dominican Republic uses WhatsApp, including large, medium and small companies.