5 Exotic Miracle Fruits You Should Try In The Dominican Republic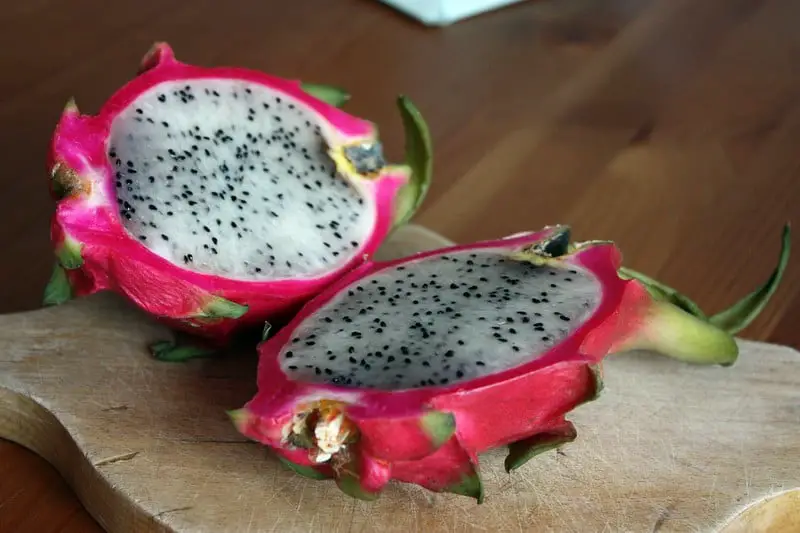 In the Dominican Republic there is a great quantity of exquisite fruits, but some stand out for their great nutritional properties, these fruits are very popular in the local population.
Its consumption is highly recommended for children, young people, adults, athletes, pregnant women or nursing mothers and the elderly.
If you are interested in a lifestyle based on healthy eating and you visit the Dominican Republic, do not forget to try these miraculous exotic fruits;
Soursop is a fruit tree belonging to the Annonaceae family, with the scientific name Annona muricata. It is native to the tropical areas of South America, small in size (barely reaches 6-10 meters in height). 
Its first production is obtained after 3 years of sowing, its individual fruits can reach an average of three to eight pounds, with cases of fruits of up to 16 pounds. In tropical countries it develops and produces normally.
The altitude above sea level of best development and production is 300 to 500 msm. Soursop is sensitive to cold temperatures, in the mountainous areas of altitude its production decreases considerably. As for soils, it prefers sandy soils, with good drainage, rich in organic matter and deep.
In the Dominican Republic there are small commercial plantations of this fruit tree in some rural communities of Barahona, also in Altamira, Imbert and other locations in the province of Puerto Plata.
The soursop may not be a fruit that is easy to eat with your hands, but its pulp is used to create a wide variety of products, including ice cream, smoothies and jams.
Besides the exquisite flavor of the shakes, ice creams, liquors, jams and nectars prepared with the pulp of the soursop, there is also the effect it brings to the health of the people who consume it.
In the nutrition is favorable its content in protein, reaching a little more than 1.2%, which for a fruit tree is quite high. It also has a high content of magnesium, phosphorus, potassium, sodium, and vitamin C.
Universities in the United States have conducted interesting research, where they demonstrate the anti-cancer power of soursop. It is a delight to take the soursop shampoo or shake and more to know that at the time of tasting so exquisite drink, it is preventing diseases and nourishing the body.
Soursop, the queen of tropical fruits, is attributed with the wonderful power of dissolving tumors by consuming its leaves.
The leaves of the tree that produces the fruit upholster the soil, which allows us to discover that the fruit is already fit for consumption
Ancient beliefs about the Soursop in the Dominican Republic
In the eastern fields, soursop leaf tea is used to stop diarrhea, dysentery and indigestion; it is said that it can stop vomiting and is helpful in childbirth.
The crushed leaves are used as a poultice to relieve eczema and other skin conditions and rheumatism, and the juice of the young leaves is put on the skin for rashes.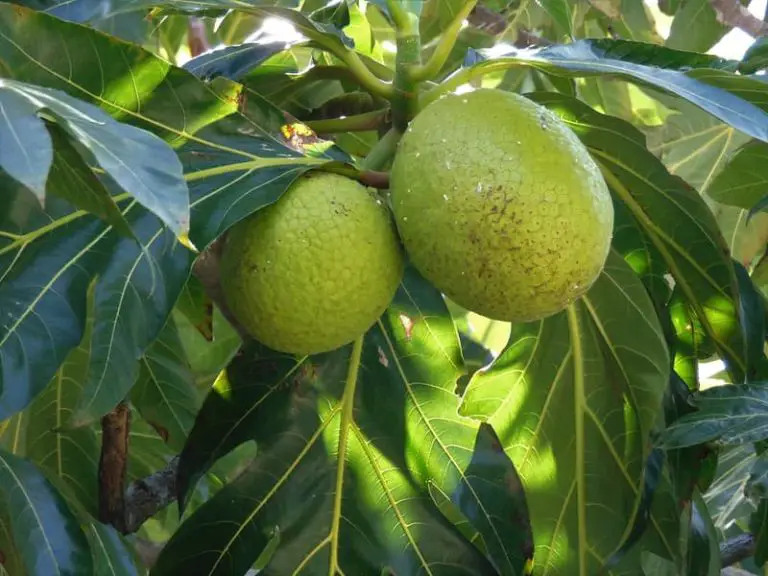 In the Dominican Republic and beyond its borders, interest in the chestnut dough, or good bread, as it is called in some places, is growing. It is a product that continues to gain fame, ceasing to be an item that in the past was wasted in the rural area.
The reason why it is known by that name is because its pulp has a similar aspect to that of bread. It comes from the Pacific Islands and Southeast Asia, specifically in the countries of Indonesia and New Guinea, according to specialized literature. 
Breadfruit has a round or oval shape, depending on the species, and they are generally large in comparison to other fruits, as they can reach 30 centimeters in diameter and weigh between 2 and 4 kilograms. 
It is a not very problematic crop, taking into account that it can be produced without difficulty in any of the eight agricultural zones that the country has, according to research carried out.
This means that it can be planted in areas such as Bajo Yuna, where it rains a lot and the soil is deep, as well as in dry areas such as those of the Northwest Line. In the South it also applies.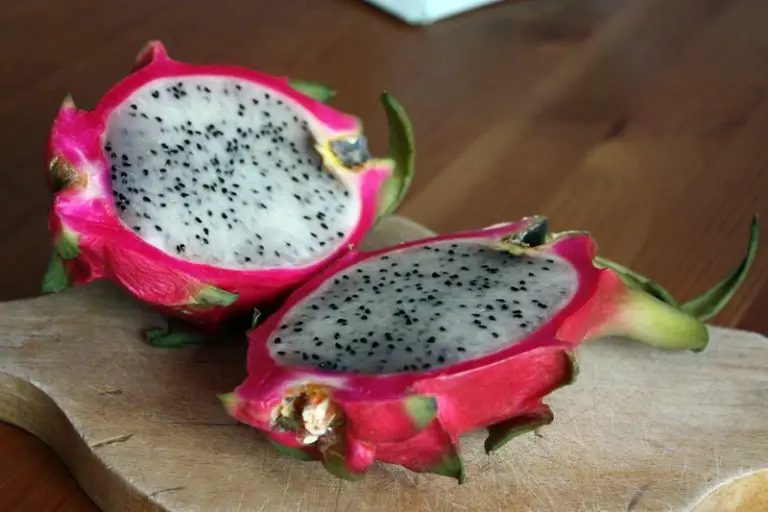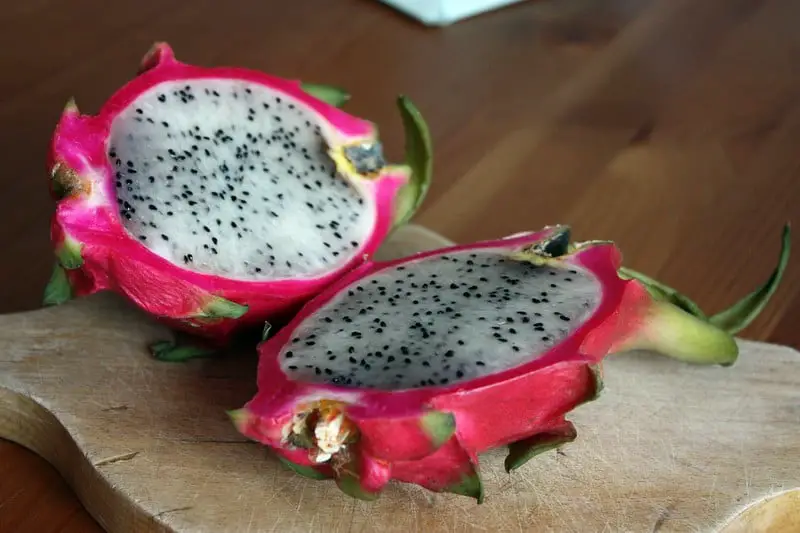 Although the pitahaya, also known as "dragon fruit" has been cultivated in the Dominican Republic for many years, it is a novel product for many Dominicans.
It is an attractive and fleshy fruit, which is produced in a cactus with triangular and long stems that usually gets tangled in the trees.
It has a high content of provitamin A in the form of beta-carotene, fibers and capsaicin, as well as Omega 3 in its seeds and fatty acid.
Which as a whole favors the good condition of the nerves, the intestinal tract, the fight against autoimmune diseases, hormones and certain types of cancer, such as colon, breast and prostate, said the organizers.
It can be consumed fresh, but the pulp can be frozen to be used in ice cream, yogurt, jellies, preserves, jams, candy, wines and cakes.
The star fruit, being a fruit rich in water and low in calories, fat and carbohydrates is ideal for inclusion in weight control diets.
In addition, for those who do not follow weight loss diets, they can take it without restrictions due to its low caloric contribution.
The pulp of this fruit has the advantage of having laxative properties, which makes it very good to take in people who suffer from constipation.
In short, this fruit can be considered as a natural laxative.
It is recommended for diabetes, hypertension and heart and blood vessel conditions.
This fruit is characterized by a low contribution of carbohydrates, which makes it a good food to be taken by people who suffer from diabetes, as well as being rich in potassium. This makes it iodine for high blood pressure and conditions of both blood vessels and heart.
Within the mineral content of this fruit stands out the potassium, which is necessary both for the transmission and for the generation of the nervous impulse, for a normal muscular activity and to be the main person in charge of the hydration and cellular regulation.
This tropical fruit is typical of Mexico and Central America. Depending on the variety, its pulp, which is very juicy, can be white, black, yellow or red.
It has a sweet and soft flavor, very pleasant to most palates, with a dense texture and unmistakable aroma. Thanks to its permanence for almost all the year in the markets, it is of easy access for its consumption.
Although there are various species of the plant, in the Dominican Republic the most popular is the zapote with brown skin and orange pulp.
According to its history, its consumption dates from pre-Hispanic times and the natives attributed great healing powers to it.
Today, great medicinal uses are still attributed to this fruit, used in juices as an analgesic as well as in the infusion of its bark; the green fruit serves as an astringent and antidiarrheal.
The oil of its seed serves as a treatment against hair loss and as a natural lubricant for skins. It is also an important source of vitamin A and C, rich in fructose.
Where can you buy these fruits in the Dominican Republic?
These fruits mostly appear in any sizable supermarket or grocery store in the Dominican Republic, but honestly the place where you can most likely get these fruits is in the local markets.
You can find out about local markets by visiting a local store, they are very popular places for Dominicans to buy vegetables and fruits on a daily basis.