Snorkeling in Dominican Republic: The Best-Hidden Gems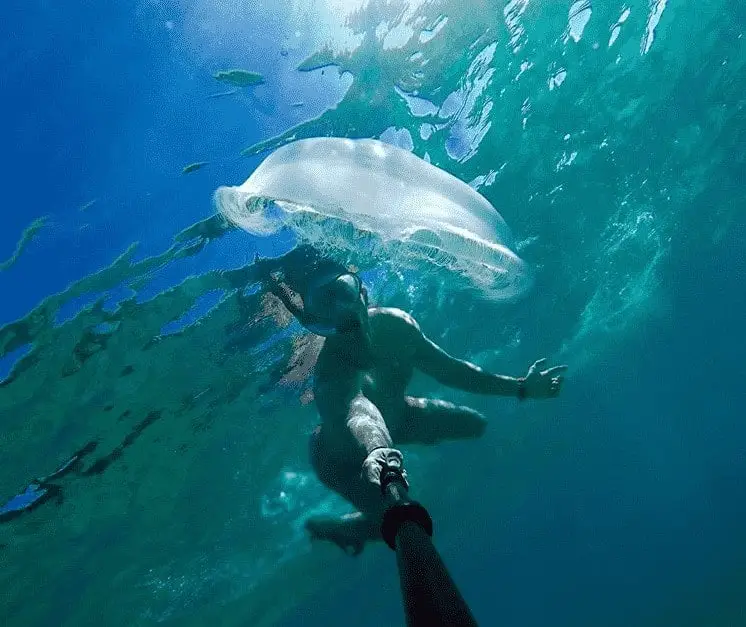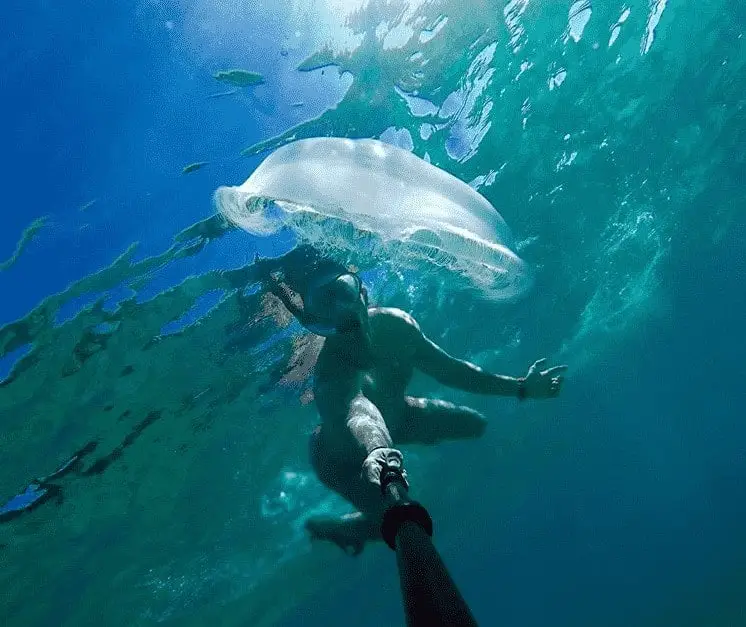 The Dominican Republic is located on the island of Hispaniola. The north and east of the Dominican Republic are in the Atlantic Ocean, and the southern part is in the Caribbean Sea, the west is limited by Haiti. The Dominican Republic is a great diving destination, but you can also snorkel.
Snorkeling in the Dominican Republic
The average temperature in the Dominican Republic is around 30 degrees throughout the year. Due to the rain and the possibility of tropical storms, the best travel time is from mid-December to the end of April.
Despite the possibility of rain or a tropical storm, it is possible in principle to snorkel in the Dominican Republic all year.
The water temperature is between 26 and 30 degrees on average. The Atlantic coast is generally a bit more raging and has more current and waves.
The best snorkeling conditions are on the Caribbean side and the islands of Catalina and Saona. Most snorkeling places have a sandy and coral floor.
Recommended Diving and snorkeling sites in the Dominican Republic
Some of the most appropriate and beautiful places in the Dominican Republic for diving and snorkeling are quite recognized, other places are hidden and unknown jewels that not many people visit due to the little promotion they are given. Here I show you some of those places:
Playa la Peñita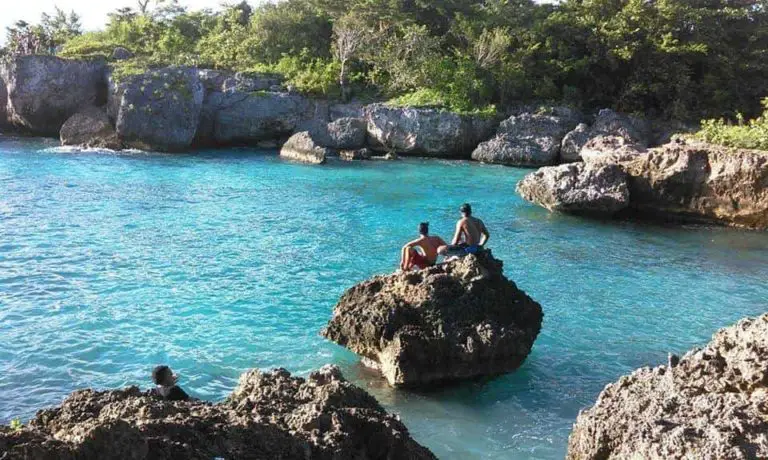 La Peñita beach is an extremely hidden beach. It is located half an hour from the city of Santo Domingo by the highway of the East, not even all the locals know it.
La Peñita is one of those small strategically hidden treasures that nature keeps us, the water is quite clear, added to the great depth it has, it is the perfect place for good underwater photos and freediving.
La Peñita has a tiny tropical forest that must be crossed to reach the highest rocks and which has beautiful and curious vegetation and some cracks caused by the divisions of the rocks, a very short but quite interesting route. As a virgin, La Peñita has no food establishment.
It is necessary to bring drinks to avoid dehydration since the Caribbean Sea is very salty. It is very important to wear tennis shoes or very resistant water shoes since the rocks are sharp and can hurt. There are quite a lot of hedgehogs and you have to keep them in mind.
It is not a place suitable for children or for people who do not know how to swim, and remember that this, like all adventures, must be accompanied, not only by rules of survival also for you to take pictures.
Bayahibe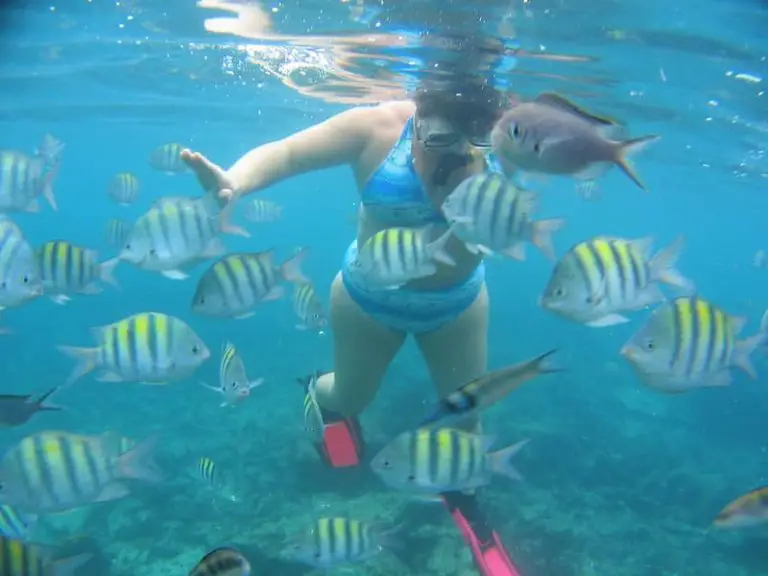 In the province of La Altagracia – between Punta Cana and Santo Domingo – is Bayahibe, a fishing village well known for its islands and diving.
Along its entire length, there are several beaches from where you can go snorkeling or diving if you prefer to see some large and beautiful corals.
Bayahibe is definitely one of the best places in the Dominican Republic for diving and snorkeling.
The water was at its best: clear and calm. It can be seen several meters away and all its dive sites are spectacular. There is the romantic, where a small ship sank, for example.
You can see a lot of variety of marine species, such as stingrays, fish, sea urchins, starfish and, if you are lucky, manatees!.
From Bayahibe you can also visit Saona Island and Catalina, where the water is crystal clear and shallow.
Perfect to hang out and enjoy with friends. Although corals are not abundant to snorkel and are quite busy by tourists throughout the year.
Playa Blanca Beach
Punta Cana is full of luxury resorts and residential areas, so the vast majority of beaches are private and you can only access them if you are in one of those complete tourist areas.
However, there are still a few public beaches in Punta Cana and Bávaro, being Playa Blanca one of them.
In addition to eating in the beautiful restaurant bar on the beach, you can practice a variety of activities. From the typical ones like volleyball, soccer, sunbathing and swimming, to kitesurfing, snorkeling, and diving.
Snorkeling and diving are quite recommended on this beach since you can enjoy the Marine Museum that has been placed near the coast with easy access from the beach. These statues are inspired by the Taíno style.
If you are interested in knowing about the best places to snorkel in Punta Cana, I wrote a complete topic specifically for Punta Cana where I specify the best places and tips for snorkeling in that tourist destination.
La Caleta Beach
La Caleta beach is very popular as well as Boca Chica, because it is quite close to the city of Santo Domingo, it is a fairly accessible beach, Upon arrival, you will find the El Carey Aquatic Center, where you can rent kayaks, the board of paddle surf, floating vests, mask and mask for snorkeling (in case you don't have yours) and even make diving trips.
The kayak and paddle surf ride is quite enjoyable because of the wonderful views. As for the dive sites, you can go to El Paisanito, where you will see a couple of sunken ships, a huge buoy and lots of marine life around.
You can also visit the new marine museum that has been created near the coast. This museum consists of a series of sculptures, which are also accessible if you only want to snorkel.
El Derrumbao Beach
Derrumbao beach is located in Baní, within the province of Peravia. To get there you have to pass the dunes and salt flats of Baní. Although it is possible to arrive by public transport, it is more comfortable to go by own or rent a vehicle.
As it is a little known beach it is very little crowded, you must be careful when you enter the water on the beach. To start, the shore is made of stone.
Second, it is mined of sea urchins. It is advisable to enter with diving jackets already on to protect the feet. Another option is to wear aqua shoes.
Once in the water, you will see different types of corals and very colorful sponges. You will find small and large fish, in groups or alone, of one color or several. If you are new to snorkeling this beach is ideal to learn.
Sosua Beach
Sosua Beach is located in the north of the country in Puerto Plata. From its shallow reefs to the Zingara wreck, the beaches of Sosua offer a great variety of fun for divers of all levels.
Some of the beings that can be found in this water include Blowfish, angel and trumpet fish, and occasionally whales, sharks and stingrays depending on the time of year.
Las Galeras Beach
Located on the coasts of the Samana peninsula, Las Galeras presents a wonderful diving environment that stands out for its gardens and coral mazes, caves and sunken ships. Visitors can enjoy swimming with hawksbill turtles, rays, eels and barracudas.
Catalina Island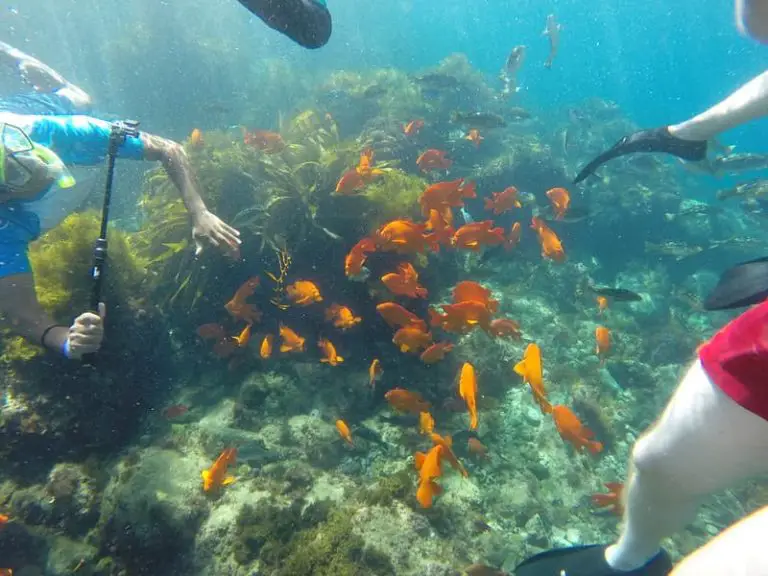 Catalina Island would be the perfect landscape for a postcard of a Caribbean beach. It has about 9.5 kilometers in diameter, belongs to the province of La Romana and forms, along with two other islands (Saona and Catalinita) National Park of the East.
On excursions, before arriving on the island, everyone makes a stop at the "Aquarium" which is, as the name indicates the perfect natural aquarium for those who like Snorkeling and Diving.
You will have the opportunity (if you bring food) to feed the hundreds of little fish and witness the colorful spectacle of seeing them all together agglomerate to feed on your hand.
If you have a good lung and you are not a diver, you can immerse yourself and enjoy corals, reefs and other larger fish that do not rise near the surface.
Catalina Island is almost entirely virgin. It is inhabited only by the birds, animals and wild plants of the Island. Its coast is mostly a beach of diaphanous turquoise waters and fine cream sand, it is definitely a place worth visiting.