Fishing In Punta Cana And The Dominican Republic-Useful Information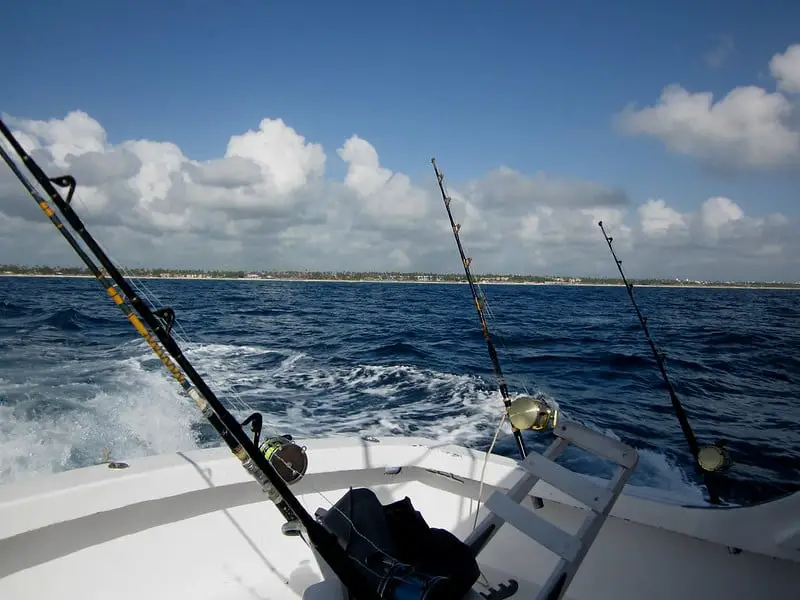 Fishing in Punta Cana is so diverse and intense that it is hardly fair compared to other places in the world, the reefs in Punta Cana are full of small fish that attract existing species well near the coast, according to the popular Fishingbooker website.
Punta Cana has been ranked as one of the 7 best places in the world to fish in the new year. FishingBooker is the largest platform in the world to connect fishermen and fishing guides, with more than 30,000 fishing trips available in more than 1,950 cities worldwide Sportfishing is comparable to the entire Caribbean with Sailfish, Yellowfin Tuna and other species as popular in December and January. For the New Year, attention is turned from Vuelta a Punta Cana that is exploding alive.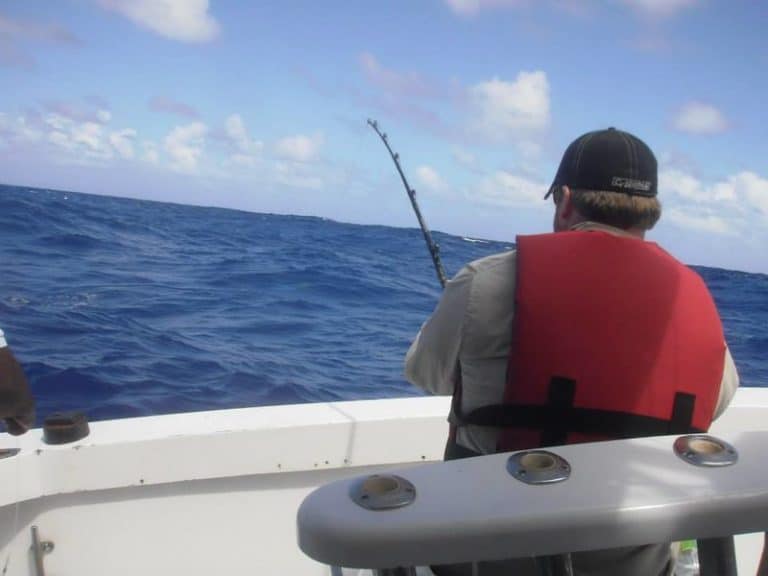 Punta Cana fishing
Fishing is one of the favorite hobbies of many tourists who arrive in Punta Cana, they can practice it usually here. In Punta Cana, you can fish from the shore of some beaches, with a rod, no license is necessary, but it is not recommended to perform this activity from the shore in the hotel zone of Bavaro-Punta Cana, it is prohibited, the safety of the beach They would not allow it.
For deep-sea or deep-sea fishing, there are several tour operators that operate in Punta Cana, there are very good recommendations about Mike's Marina Fishing Charters in the Punta Cana area, there are also First class fishing, both with years of experience in the area fishing in height in the area of ​​Punta Cana.
You can find other tours operators that offer the fishing excursion, I recommend that you choose one that is specialized as the two that I mentioned previously, I must say that I don´t have any type of connection or membership with tour operators in Punta Cana.
If you take companions to the excursion it is very likely that they also have to pay, even if they only go as spectators.
another aspect to consider before hiring a fishing excursion, it is that the agency you hire has its boats, I have known of some that rent the boats to others, and for that reason, the excursion could be more expensive. Some hotels may also offer this fishing excursion, but obviously, it is much more expensive.
While fishing in Punta Cana you can be able to catch, golden fish, marlins, tunas, barracudas and carite.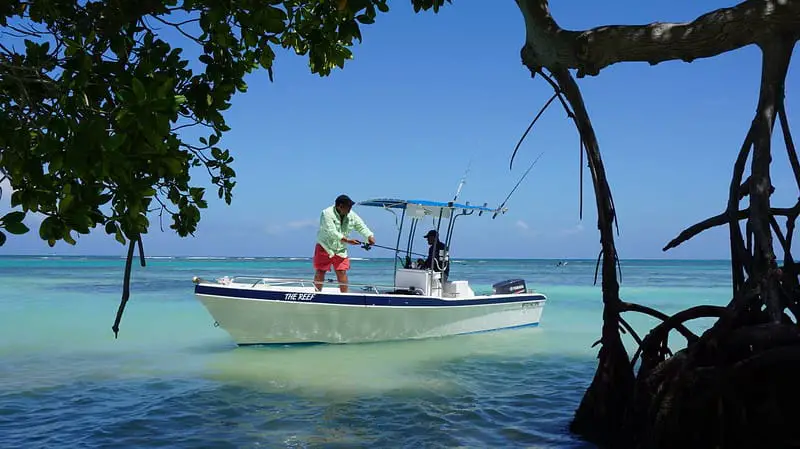 The best season for fishing in Punta Cana
In Punta Cana, the best fishing season is contrary to that of tourists. when it is low tourist season, there is much fish, like in May and June, it is an excellent season for golden fishing, Mahi Mahi and marlin. The summer months enter large tunas, Yellowfin tuna, As of October, again the low season comes the school of fish and the fishing is quite good until the beginning of December with sailfish. Since then there is usually less movement until March.
Where is the best fishing in Dominican Republic?
In the Dominican Republic, more than 16 aquatic products are produced, including carp, tilapia, pangasois, grouper, bass, smooth and river fish, which reproduce in marine areas intended for fishing and aquaculture farms. The most important fishing demarcations are those of Peravia, Azua, San Cristóbal, Barahona, Pedernales, Monte Cristi, Puerto Plata and Samaná.
The most important fishing points in the Dominican Republic are the areas of Parque Jaragua, Montecristi, and Bahía de Samaná, which produce the most fish, because the coasts are less than 140 meters. Some areas of Dominican overseas where good fish are caught are Isla Saona, Banco de la Plata, de la Navidad, de la Santísima Trinidad and further north is the Pañuelo area, which is close to Turcos and Caicos Island, the Bayahibe area, which is recognized as a fishing village, is also very good for fishing.
Fishing restrictions in the Dominican Republic
The ban is the season during which it is forbidden to hunt or fish specific species. Usually, the species that are protected under a ban are those of mass consumption by society and therefore tend to be endemic and abundant in the national territory. The Dominican Republic has established specific periods of closure, depending on the species in question, to protect them and conserve the ecosystems to which they belong, as well as their habitats.
The specific species that are currently protected under national closure are the crab in different variations, the lobster, black hedgehog, sharks, the parrot and doctor fish, as well as the wild birds.