Amber Cove In Puerto Plata, A Useful Local Guide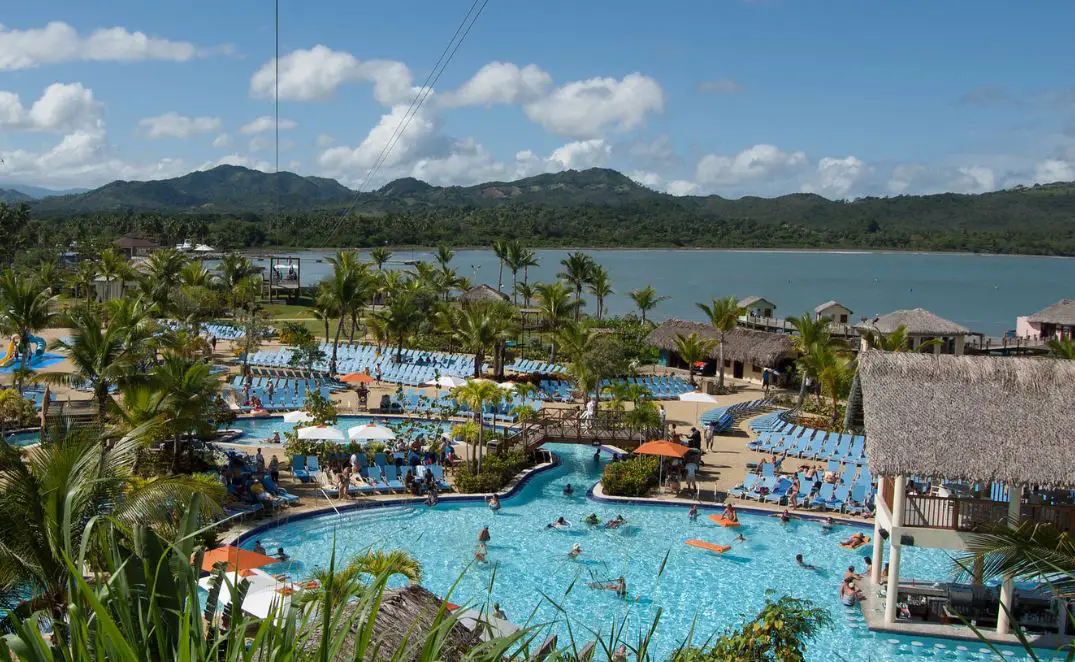 The Amber Cove cruise terminal is a port complex of the Carnival Corporation, one of the world's leading vacation companies. Being located in a privileged place on the amber coast, due to its natural beauty and proximity to the city of Puerto Plata, visitors can find tourist landmarks of various kinds in the same environment: historical, cultural and recreational.
The Amber Cove port is located on the north coast of the Dominican Republic, also known as the Amber Coast, just outside the historic city of Puerto Plata, founded by Christopher Columbus in 1492. From Amber Cove, you have easy and convenient access to Puerto Plata, where the fortress of San Felipe is located, the first fortress built by European colonizers in the New World.

There is a very long path that you have to walk from the cruise ship to the activity area but if you really don't feel like walking you can hitch a ride with a pedicab, the ride is free but you would give them a tip if you want, in this this port is there's so many different activities you can do without having to pay for an excursion many of those activities are actually free as well so it makes it really nice to be able to come here and enjoy yourself without spending a lot of money.
Amber Cove is a fairly friendly place to go with the whole family, especially with children, you don't even have to leave the port if you don't want to since they have their own park, pool, kids area, shopping market, restaurants, bars, the duty free shop has free WiFi.
The port infrastructure consists of two piers that can simultaneously accommodate two large post-Panamax cruises, which means about 10,000 daily visitors, including the crew and tourists. In addition to the pier, the tourist complex of approximately ten hectares contains several programmatic components: a welcome center, the transportation center, and large recreational areas.
The first environment for visitors is the welcome center, which is located along the coastline. Around twenty cobbled squares line up about twenty-five establishments that house a wide variety of retail offers, including theme restaurants and bars, a craft and souvenir market, duty-free shops and leisure facilities.
All are constructed with vernacular materials, wooden structures and covered with vegetal fiber, and have a platform for sunbathing.
Is the beach accessible from Amber Cove?
Amber Cove itself has no beach, but there is an accessible nearby, the beach near Amber Cove is excellent for children since the water is low and without waves, very relaxing, it is not a very visited beach so the atmosphere is very quiet, to access the public beach next to it, you have to leave the port and walk about 20 minutes.
If you're looking to spend day at beach, you will need to hire a taxi or buy one of the tour packages, it is advisable to buy an excursion, taxis sometimes want to charge more than just for being a tourist place, this It is common.
The shops in Amber Cove are very charming and you can buy a good variety of souvenirs although the prices are a bit high. great variety of tours with all kinds of activities, only if the port is private, no one can enter to look for you unless you do a previous process.

Things to do in Amber Cove
Leisure Facilities: It has a large complex of pools, style to those with the best all-inclusive resorts, with water slide and bar service. With many sun loungers, chairs and places to rest and relax.
Sports and water activities: In the Amber Cove complex you will find various activities and sports, such as ziplining (zip line), kayaking, paddle surfing, diving, boating, aqua bikes among others.
Nearby beaches: Near Amber Cove, you can find the best beaches in the Caribbean, such as Playa Dorada and Cayo Arena. Carnival offers excursions to go to these beaches.
Private Cabins: In the complex, you can rent private cabins that are equipped with furniture (sofa, chairs, tables), TV, Air Conditioning, private terraces, and whirlpool. Some cabins are built on the sea, others near the pools.
Visits to nearby cities an excursions: In Ambar Cove, they offer a variety of excursions, such as visiting Ocean World where they can swim with dolphins, visit El Choco National Park and Cabarete Caves, stroll along the Puerto Plata boardwalk where Restaurants, bars, and shops abound, also one of the most popular excuses to visit the Damajagua jump, In Amber Cove, you can find bus and taxi service to facilitate the transfer of travelers to nearby cities and tourist places.
What things could you not like about Amber Cove?
The port is spectacular, but it is not advisable to leave it without a hired excursion. Outside of Amber Cove, there is not much to see, the surrounding area is still not very developed.