Rock Climbing In The Dominican Republic, The Best Spots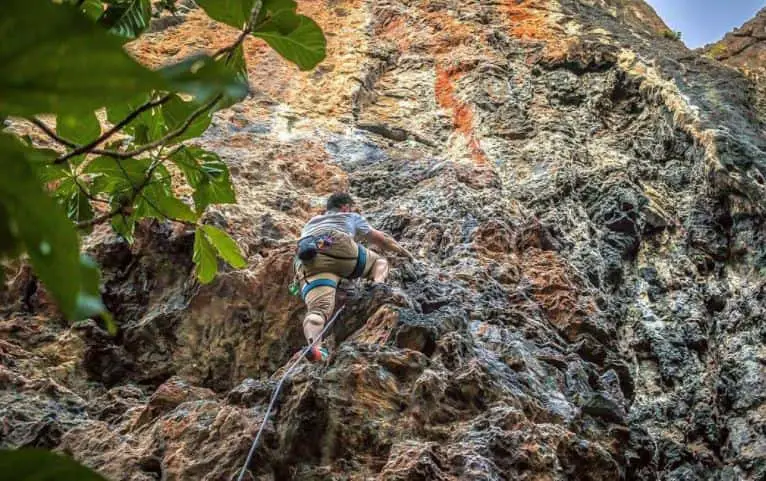 These days, while I was passing through one of the avenues that I frequent in the city of Santo Domingo, I noticed that there were young people with climbing equipment, I wondered, in this area is practiced rock climbing?
Although I was a little surprised, it made sense to me what I saw, because the avenue I was passing through is very peculiar, this avenue called Cayetano Germosen in Santo Domingo has many caves and large rocks that simulate mountains.
I decided to do some research, and it turns out that in the city there are several communities that are dedicated to this sport of rock climbing, and that not only in Santo Domingo but in various parts of the Dominican Republic there are places with ideal conditions for rock climbing.
Mirador Sur Park, located in the heart of the city of Santo Domingo, has good conditions for practicing sport climbing, such as sections of completely exposed rock up to ten meters high, a great concentration of routes, and a controlled environment, all without leaving the city.
It may not be the place where you can do the highest routes, where you get the most performance or the most development, but it is there, and it has short but interesting and difficult routes.
What are the best places in the Dominican Republic for rock climbing?
Rock climbing enthusiasts will find suitable sites for the discipline in different locations and with beautiful scenery as a backdrop.
Fronton Beach
Located in Las Galeras, Samaná, Frontón beach tops the list of the best rock climbing sites in the country. Accessible by sea (it takes about an hour on foot), Frontón has an extensive rock face of more than 100 meters high, according to estimates.
Count of Mana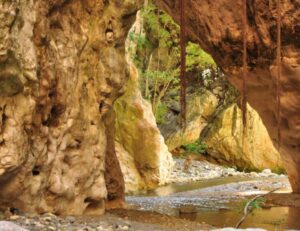 Conde de Mana is located 45 minutes from Santo Domingo, in the province of San Cristóbal, an ideal place for the development of high routes. The maximum height of its walls ranges between 70 and 80 meters.
There are few routes, but those that exist are very interesting in the sense that you have to work hard to do them, they are not easy.
Valle Nuevo
"Valle Nuevo?" some may ask. And rightly so. Although the place does not lend itself to sport climbing, some consider that it meets conditions for bouldering, a modality practiced on rocks that do not exceed four meters in height, but whose difficulty allows the individual to improve his skills very close to the ground using a mat as protection.
Other Destinations
In the south, the coast of Barahona lends itself to bouldering and Pedernales to "psicobloc", a modality similar to bouldering because it takes place at low altitude but in this case over water.
Psicobloc can also be practiced in Los Haitises.
El Seibo has an area of great potential but not yet developed: El Bejucal.
What is the basic equipment for rock climbing?
Footwear: The only clothing used to improve performance. It has a high friction rubber that prevents the feet from slipping.
Harness: Composed of a belt and leg loops, the rope is attached to the harness. It secures the person in case of a fall.
Rope: The standard rope is 70 meters long and consists of a core (braided nylon core) and a liner (braided polyester outer covering that improves resistance to abrasion and elongation).
Express belts: Nylon webbing with carabiners at both ends. As the climber ascends, use the webbing to secure the rope to pre-installed bolts in the rock.
Chalk bag: Chalk or magnesium carbonate prevents hand sweating.
Belay: Controls the passage of the rope and prevents it from burning the hands if it runs.