Hidden Treasures In The Dominican Republic Sea (For Real)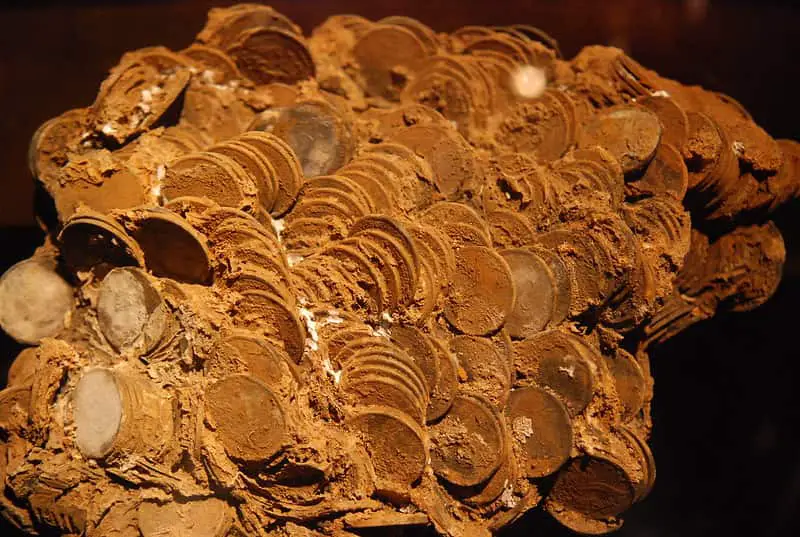 This time I want to tell you about hidden treasures that may be sunk in the sea surrounding the Dominican Republic, and when I refer to treasures, I don't mean figuratively, I mean literally gold and very valuable objects.
Days before I had a wonderful trip to the north coast of the Dominican Republic, to my father's hometown, on the way there my father told me a story that I must have heard a million times since I was a child.
My father, who is a person raised practically on the seashore, has always told me how on several occasions he has found historical objects submerged not far off the coast of Playa Grande, in the north of the Dominican Republic.
Specifically, my dad told me that he and his companions found many cannonballs submerged in the sea, this always kept me captivated.
I know, from stories told, that the Dominican Republic as well as many Caribbean islands, was a route of pirate and privateer ships that transited with a lot of valuable merchandise, and many of these ships sank at sea with precious treasures.
It is very likely that in the Caribbean Sea surrounding the Dominican Republic, there are great treasures valued in millions of dollars, and this is not a fantasy, it is something supported with historical data.
In fact, there are many international companies that are dedicated to search the seas of the Caribbean, looking for treasures and objects of great historical value.
Known shipwrecks in the Dominican Republic
The waters of the Dominican Republic are rich for underwater archeology, a discipline that studies the remains that have been submerged underwater.
Since the late 1970s, when the Underwater Archaeological Rescue Commission (today the Office of Underwater Cultural Heritage) was created, the country has worked on the salvage of various shipwrecks.
One of the most famous was that of the galleons "Nuestra Señora de Guadalupe" and "Conde de Tolosa", wrecked in 1724 in Samaná with a cargo of mercury coming from Spain.
The salvage of these ships, known as the Ruta del Azogue, was carried out between 1976 and 1977. Around the same time, the remains of the "Scipión", a French warship that sank in 1782 in the waters of Miches, were recovered.
The "Concepción" galleon itself has already been explored on other occasions, but as diving technologies are perfected, it is possible to reach and work where it was impossible before.
People in villages in the Dominican Republic discover ships wrecks
The initial story of my dad and his friends finding cannonballs is something apparently very common in the Dominican Republic.
Generally, people in towns with a long tradition of fishing have found various sunken ships and objects of historical value.
Maybe they are not treasures because of their material value, but they do have a great historical value, the problem is that these objects should be preserved and treated in a special way, if some unconscious person takes them out they can be totally ruined.
There have been documented cases of many villagers in the Dominican Republic finding various objects of historical value, such as cannonballs, anchors, and various objects from sunken ships.
The story of the corsair Francis Drake's plunder of the Dominican Republic
This story has always fascinated me, not that it involves sunken treasure, but rather great looting of the city of Santo Domingo many years ago.
Francis Drake was an English privateer who attacked the city of Santo Domingo hundreds of years ago, after having "taken over" the city's checkpoints,
Drake said;
"If you want me to leave, you have to pay me."
So they finally ended up paying him a large amount of gold, additional Drake stole the cathedral bells, and much more.
Not that I was present or anything like that, but there are historical records of everything that happened, this whole story reminds me faithfully of a series I saw not long ago called "Vikings", where they did just that.
The golden galleon found in the Caribbean sea
It turns out that not many years ago, the Spanish galleon San José was found to have sunk off the Colombian coast of Cartagena de Indias with tons of gold and silver more than 300 years ago.
The legendary galleon San José, and its sister ship, the San Joaquín, were built at the end of the 17th century in the shipyards of Mapil, near San Sebastián (Basque Country), and at the time of its sinking by an English fleet, on Friday, June 8, 1708, it was loaded with about 11 million eight escudos in gold and silver, according to historians.
On Friday, November 27, 2015, after a joint effort by the Colombian Institute of Anthropology and History (Icanh), the Colombian Navy and a team of international scientists, an archaeological site corresponding to the San José galleon was found in the vicinity of the Caribbean Coast.
The find is considered one of the most important in recent years and promises to reveal details of the economic, social and cultural history of its time.
However, it has not yet been possible to clarify all the rules of the game for its exploration, intervention, conservation and dissemination. So far, the only certainty is that it is a very long-term project.