Why Are Jet Skis Banned In Punta Cana? (Solved)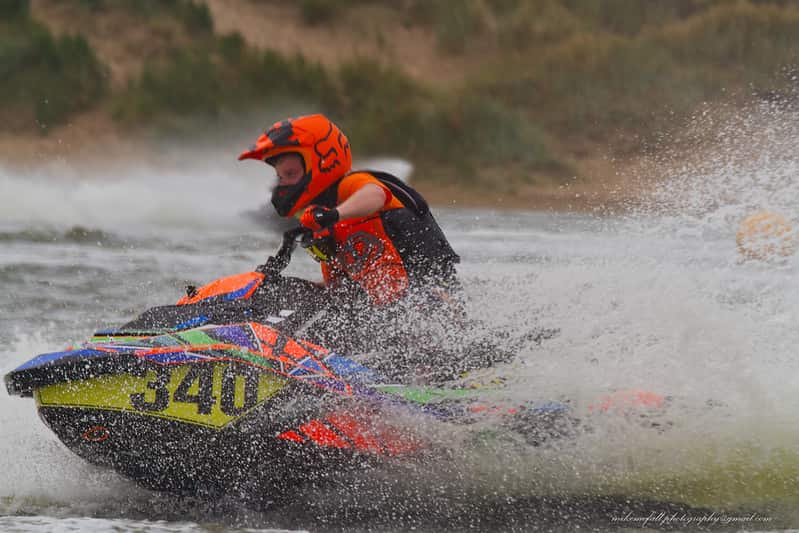 The Dominican Republic is an island blessed with a large number of beaches, warm and beautiful, many public and others in the private sector, these beaches are visited by millions of people a year both tourists and locals.
Therefore, it is important to remember that there is a provision, Resolution 081-2015 that prohibits the use of Jet Ski and other components of similar characteristics. This is as a way to preserve the physical integrity of tourists and other bathers who come to these recreational areas of tourist attraction in the Dominican Republic.
The reason for banning jet skis on the beaches of Punta Cana is not just a whim, this decision was taken after many accidents caused in the past by jet skis.
However, only on some beaches and coasts of the tourist poles of the Dominican Republic, this provision of February 8, 2015, and that confirm Resolution 02-2004 is applied.
In said ordinance both the Dominican Navy (ARD) as well as the National Police (PN) and the Specialized Tourism Security Corps (CESTUR), are the only institutions in charge of ensuring faithful compliance with this provision.
This also includes preventing the rental of JETLEV, FLYBOARD, JETOVATOR, and other similar devices, as well as personal watercraft rental businesses and their associated components.
Beaches in the Dominican Republic where the use of jet skis is forbidden
From Santo Domingo to the eastern region; La Romana, Boca Chica, Playa Caribe, Guayacanes, Juan Dolio, Villa del Mar, Catalina Island, Dominicus, Boca de Chavon, Bayahibe and Saona Island.
Likewise, the prohibition includes the hotel zone from Punta Cana to Boca de Maimón; Macao, La Altagracia province.
In the northeast, Punta Palmilla (Samaná), Cayo Levantado; Las Terrenas from Playa Morón to Playa Cosón; Matancitas and Playa de Los Gringos.
In Río San Juan the beaches Caletón, Playa Magante, El Bretón Playa Grande, El Caliche and Diamante (Cabrera).
In Puerto Plata and the northwest coast the beaches Cabarete, Sosúa, Playa Dorada, Costa Ambar, Cofresí, Long Beach, Poza del Castillo, Luperón; El Morro and Estero Balsa in Montecristy.
In the south and southwest regions, the beaches of Najayo, Palenque (San Cristóbal); Salinas and Los Corbanitos (Baní); Monte Río (Azua); San Rafael, Los Patos (Barahona); Bahía de las Aguilas (Pedernales).
As the main catalyst and promoter of tourism activities throughout the national territory, the Ministry of Tourism with the support of specialized security agencies such as CESTUR and the Dominican Navy works to ensure the safety and protection of vacationers.
In order to enjoy our natural beauties that exhibit the destination of the Dominican Republic, making sustainable use of them, preserving its full potential as the main tourist destination in the Caribbean.
Jet skis are dangerous on crowded beaches
As with traditional vehicles, jet ski operators can drive recklessly and cause serious harm to themselves or others, especially on crowded beaches.
In the water, there are no lanes to keep everyone in line, and when inexperienced drivers take the handlebars, summer can become a season when numerous jet ski accidents occur.
A jet ski does not provide any protection against accidents and combining this with high speeds, the damage caused can be severe.
What I find most unsafe about jet skis is the fact that, unlike land motorcycles that can brake due to friction with the ground, jet skis have no brakes.
Instead, the way to brake on a jet ski is to decelerate, but this does not stop the jet ski completely.
On a crowded beach, where most people have half their body submerged and sometimes only their head sticking out, having jet skis that are incapable of braking can be a great danger.
Water accidents can be very difficult to avoid, people are not in full control of their bodies and visibility is reduced.
In addition, colliding with another jet ski is not the only way to experience an accident; falling into the water at such a high speed can be enough to injure yourself.
This is why it is a sensible measure to prohibit the use of this type of transportation on beaches where there are large numbers of people, such as the beaches of Punta Cana.
At what other beaches can jet skis be used in the Dominican Republic?
Out of the list previously shown in the topic, of beaches where it is forbidden to use jet skis, they can be used in any other beach, with due caution.
I have visited other beaches that are not added to this list, and I have seen people using jet skis, at a prudent distance from the bathers' area.