The Basilica of Higüey de La Altagracia 3D Model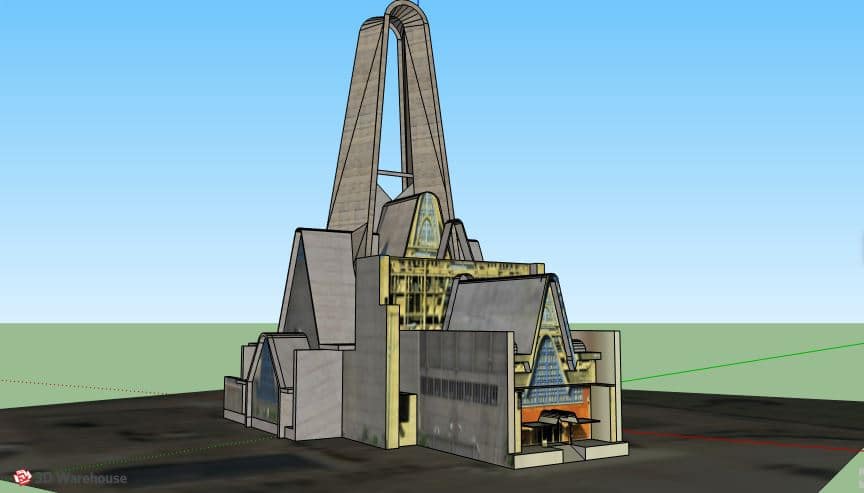 The Basilica of Higüey de La Altagracia
The Basilica of Higüey or the Basilica of Our Lady of Altagracia is one of the most respected religious monuments in Latin America, and one of the most visited tourist spots in the eastern part of the Dominican Republic by both foreigners and Dominicans.
The Basilica is placed in the most important avenue of the city Salvaleón de Higuey of the province La Altagracia. It is sorrounded by several hundred palm trees that form a unique pattern around the building.
This contemporary church was planned by the French architects A. Dunoyer de Segonzac and Pierre Dupre to replace the old sanctuary built in 1572.
Its construction began in 1956, and it was officially opened on January 21, 1971 by Dr. Joaquin Balaguer. Since then the Basilica is recognized as the most important religious monument in the Dominican Republic.
It was declared a Dominican Monument on October 12, 1970, and on October 17 of the same year Pope John Paul IV declared it a Minor Basilica.
Built mainly of concrete, the Basilica has a structure in the shape of a Latin cross and of monumental dimensions (4680 square meters) with a main arch of 80 meters high. The interior of the temple can accommodate 3000 people
It has a bell tower with 45 bells made of bronze that were donated by Joaquín Alfáu in 1864.
Its entrance is made of bronze covered with 24 carat gold.
Inside this impressive religious construction there is a large painting of the Virgin of Altagracia, patron saint of the place and the province. It has a frame made of gold and precious stones, and is invaluable for the quality of its manufacture.