Shopping In Punta Cana, A Useful Guide For Each Zone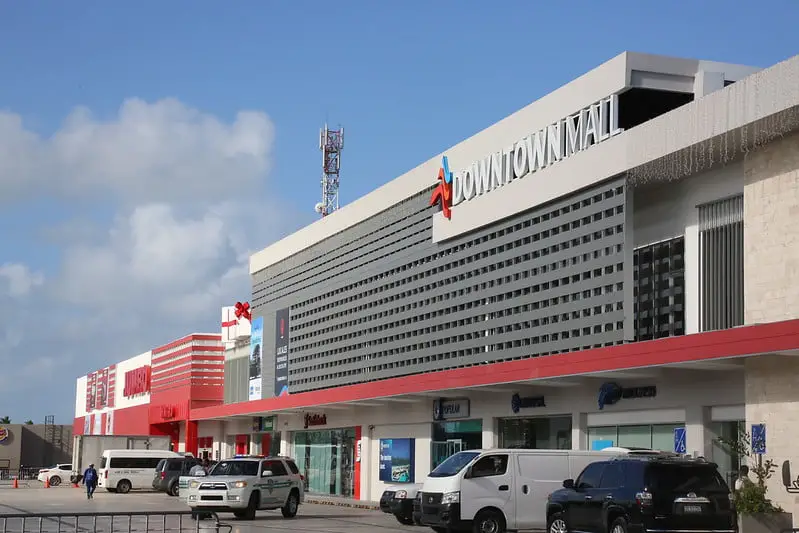 Visiting a shopping center in Punta Cana to buy some souvenirs, enjoy the excellent sales and visit entertaining places, makes it without a doubt a perfect travel experience in the Dominican Republic.
If you decide to go shopping in Punta Cana, you will find many options to do so in malls and shopping centers that are located in the surroundings of the most popular hotels and beaches. Each beach has a shopping center which are located at the edge of the sea, where you can find various businesses to shop and enjoy the ride.
On the other hand, some hotels and resorts have their own shops inside the complex, but you won't find as much variety and price as you might outside the hotels.
Many travelers will be looking to shop for souvenirs of Punta Cana, as well as buy gifts for friends and family on their way home. The most popular products for gifts are: Dominican rum, cigars, tobacco and handicraft products in general.
Start with your own hotel shop, learn what they have to offer as a starting-point, many of the hotels also have their own Dominican night where local craftsmen offer their best and they recreate a small market in the hotel. Then go to the beach areas and in the areas around your hotel, take your time. Stop and observe the materials, the work, the creativity.
It's not just about shopping and gifts, it's also about appreciating the art that the local culture has to offer. Some malls are bigger than others, let's see by zones the most important malls in Punta Cana.
Bávaro Zone
• San Juan Shopping Center:
Plaza San Juan shoppping center, is an attractive Mall for lovers of comfort in this place you can find everything without having to walk far from clothing stores, gifts, bookstore, money exchange, cinema, electronics stores, restaurant, supermarket, bar cafe and even a beautiful park that has spectacular fountains, it is designed in the best style of a forest without a doubt a shopping center that you can not fail to visit in your stay in Punta Cana.
The plaza has a variety of local and international restaurants and fast food stores: Burger King, Chef Pepper, Pollos Victorica, Pizza Hut. Also Ikea, banks, clothes and shoes shops (carps, Ego; economic, Payless).Puma, Samsung, coffee shops and a Pola market.
It is a normal mall, not very big, conveniently located in the center of Punta Cana, at the entrance of the mall there is an area with several shops to buy everything a little bit, there is a variety of souvenirs and souvenirs, coffee and chocolate products, prices are accessible.
In this mall you can find the Pola Market, one of the most popular in the country, you could get rum at a much cheaper price than in other places.
• Downtown Mall Punta Cana:
It is a modern shopping mall quite complete and varied, has a Jumbo supermarket, several banks of the most popular in the country, department stores, pizzeria, cafes, pharmacy, gym.
• Bibijagua Craft Square:
It is a craft square located at the edge of the beach located next to the Barceló Bávaro Palace. With all kinds of Dominican crafts and typical regional products: cigars, mamajuana, wood carvings, musical instruments, crafts made with larimar (a typical bluestone of the area) and much more. Ideal for buying souvenirs of the trip.
In these stalls, as in any other you find on the beach and also in the small private shops, bargaining is used.
Bibijagua is a place with a  commercial style similar to The Cortecito, you must haggle and not buy at the first price they offer you which is usually high and then negotiate, this is a common form of trade here among the Dominicans, if you are not used to this type of trade, I have written several topics about it that you might like to read.
• Palma Real Shopping Village:
Palma Real Shopping Village is a rather aesthetic shopping plaza, really worth a visit and get to know it. The shops are designed for travelers and therefore have high quality products which makes them significantly more expensive than other shopping malls.
They have a spectacular restaurant area, where they offer a variety of really good food. The issue with this shopping centre has been competition, Palma real was one of the first shopping centres in Punta Cana, but the emergence of other shopping centres took away a lot of public, so it is not as active a shopping centre today as in past years.
In any case, it is still a recommended commercial place to visit, especially because of the restaurants it offers. They are perfect for dining with a group or a couple, you can enjoy a good pizza, a good meat or a good fish, all accompanied by excellent background music.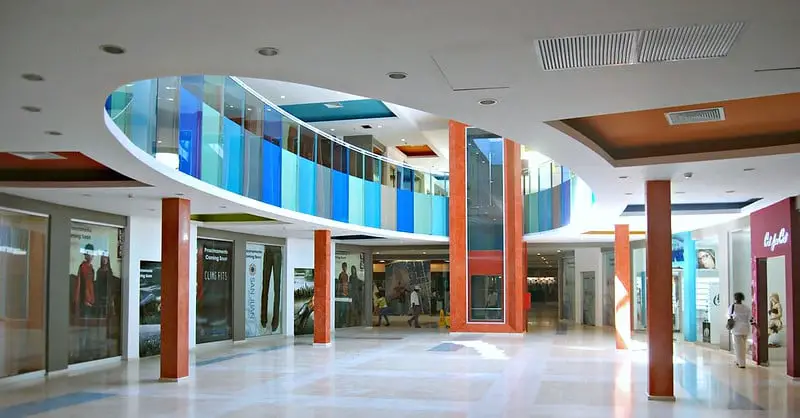 El Cortecito and Los Corales Zone
• Square El Dorado in Los Corales:
This small mall is very well located in the central area of Bavaro, with a very tropical and urban style to the best style of the Dominican mall, has a mini-market where you can buy anything you need to supply yourself, excellent convenience store, pharmacies, restaurants, even to buy souvenirs. You can walk there if you are staying nearby, you will get everything there. The mall also has a pharmacy, veterinary, beauty salon, and the Indian restaurant, excellent in the area.
• Bávaro Shopping Center
Plaza Bávaro is a small commercial plaza ideal for getting to know the local culture, similar to the cortecito and bibijagua but this time in commercial premises. If you are staying at the Palladium, Occidental, Princesa, Plaza Bávaro is an ideal place to do takeaway shopping, eat typical food, even go to the hairdresser, Las Delicias is a very popular place to eat, next door you have a bank to change money, the pharmacy, and places to take a data pack and a local Sim for your cell phone.
Arena Gorda Zone
• Plaza Tres Center:
This mall is very popular in the area, as it contains the Iberia supermarket, el Varón restaurant, hairdressing salons, restaurants, laundry, children's games, commercial offices and more.
The place is compact, you must take into account that in the daytime the parking lots can be very busy especially for the concurrence to the supermarket.
It is a friendly place to visit with children as it has different play areas for children and adolescents, The Iberia supermarket located in this mall has excellent prices in the area to buy rum, coffee and many other things that could serve as gifts.
• Plaza Artesanal Blanca:
As its name indicates, this mall offers a great number of handicrafts, ideal for customers who want to make souvenir shopping.
• Mature guineo market
On the Arena Gorda beach you will find many stalls with handicrafts. Paintings, liquors, jewelry with larimar, clothes, dolls. A great choice.
Macao Zone
On the highway between Arena Gorda and Macao beach, there are several shops, such as Plaza Artesanal Guirigui and El Macao Plaza Artesanal. It is necessary to emphasize the Idalis Gift Shop that offers a great variety of quality preserved cigars.
Uvero Alto Zone
• Uvero Alto Shopping Mall:
It's a pretty complete and varied shopping center in the area, in this shopping plaza you will find several stores with a variety of things to buy, excellent customer service, a popular bank where you can change dollars reliably, grocery store, gift shop, various local paintings, restaurants, pharmacies, cafes, liquor stores and tour agencies.
It really is a recommended shopping place to find gift shops where you can find a souvenir to take away and eat typical local food all at a fairly affordable price.
Punta Cana Zone
• Puntacana Village:
It is a residential and commercial area, there are several shops, it is a very organized and very safe area in the Punta Cana area and it is 3 minutes away from the Punta Cana airport. The beach is about 5 km away. It also has a hotel like the fourpoint, international restaurants like Wendy's, among many others.