Ruins of the San Nicolas Hospital 3D Model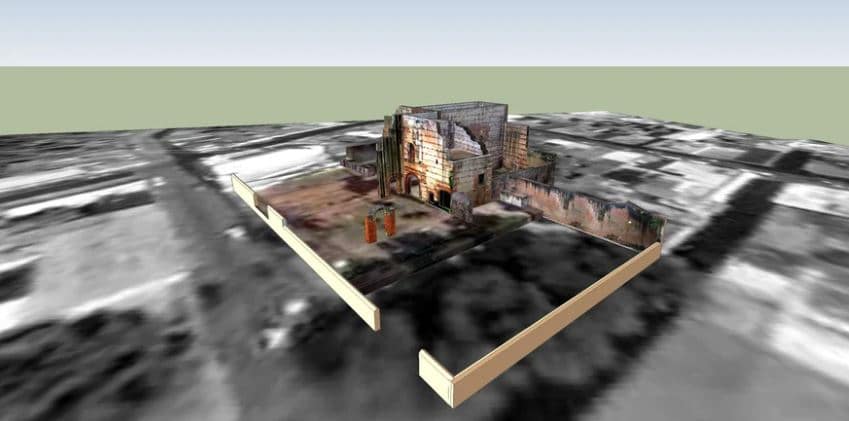 Ruins of the San Nicolas Hospital
If as a traveller you are one of those who appreciate the ruins of what used to be important buildings and are now historical spaces, we recommend visiting the ruins of the San Nicolás de Bari Hospital in the Colonial Zone of Santo Domingo, Dominican Republic.
This building, located on Calle Hostos on the corner of Calle Luperón, was the first hospital and health center in the Americas.
Its construction began in 1503 by order of the governor Fray Nicolás de Ovando (1460-1511). However, at the beginning the hospital was a small building made of wood and straw that housed a few sick people.
The construction of the hospital continued during the next years, using more durable materials such as stones and bricks. Construction was completed in 1552. By this date, the hospital was one of the large public buildings in Santo Domingo, serving an average of 50 to 60 people a day.
The San Nicolás de Bari Hospital had a mixture of Renaissance and Gothic architecture. This structure consisted of three naves. The central nave functioned as a chapel, while the two lateral naves housed the sick. Its design served as a model for other hospitals in the New World.
This hospital complex was a structure so solid that it resisted centuries of earthquakes and hurricanes. It was one of the buildings that survived the attacks of the English corsair Francis Drake in 1586.
During the 18th century, it served as a military hospital.
By the end of the 19th century, the hospital was closed due to economic problems and lack of supplies and personnel.
By the beginning of the 20th century, the building was in such a serious state that it was declared a risk to the community.
In 1976, the ruins were renovated to make them accessible to tourists who wanted to explore the arches and columns of the San Nicolás de Bari Hospital, a project spearheaded by the Commission of Historical Monuments of the Colonial City.