Majestic Elegance Punta Cana resort map​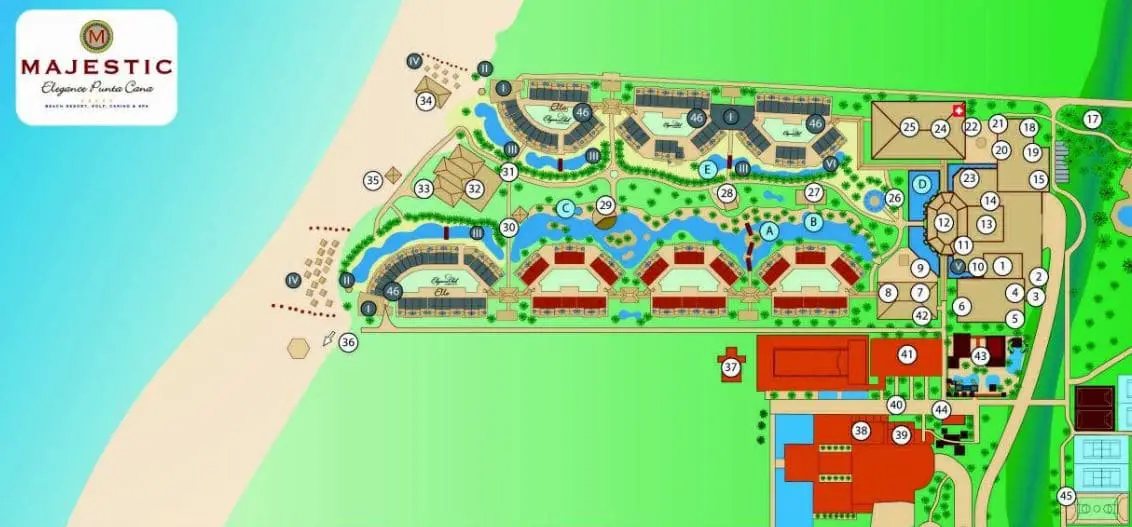 Majestic Elegance Punta Cana resort map
Majestic Elegance Punta Cana intends to make your experience as pleasant and relaxing as possible, which is the reason why so many guests keep returning year after year.
The rooms offer flat screen TV, air conditioning and minibar, and visitors can be connected to the internet for free.
In addition, while staying at the Majestic Elegance guests have access to room service and concierge. You can also enjoy the swimming pool and breakfast included. Do you need a parking space? Free parking is available at the Majestic Elegance Punta Cana Hotel.
If you are looking for a place to eat, Restaurant Maiko (1.1 km) is a popular option that you can walk to from the Majestic Elegance Punta Cana Hotel.
Majestic Elegance Punta Cana brings you closer to the best of Bavaro, trying to make your stay relaxing and enjoyable.