El Faro a Colón of Santo Domingo 3D Model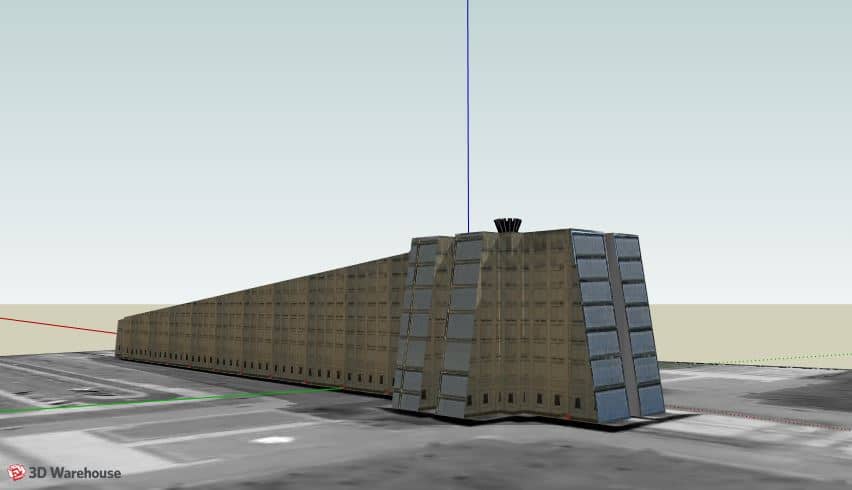 El Faro a Colón of Santo Domingo
This important Dominican monument and museum located in the eastern part of Santo Domingo is dedicated to the memory of Christopher Columbus, the Italian explorer and navigator whose four voyages and efforts marked the beginning of the European colonization of the New World.
Faro a Colón Santo DomingoThe Faro a Colón is a huge concrete structure in the shape of a cross with a length of more than 230 meters. The lighthouse projects vertical rays of light that form a large cross in the sky that can be seen for many kilometers.
Its construction originally began in 1948, but was stopped in its early stages. Work was restarted in 1986 under the direction of Dominican architect Teofilo Carbonell to finish for the 500th anniversary of the Discovery of America in 1992.
This monument has been plagued by much controversy since its inception, given the large number of impoverished families that were evicted for its construction and the great energetic impact it has on the city of Santo Domingo when its lights are turned on.
El Faro a Colón is one of the main museums in the Dominican Republic.
At the main entrance, the flags of all the American countries are displayed, symbolizing the brotherhood between nations and the union of the different races and cultures that inhabit our world.
Inside is the mausoleum that holds the mortal remains of Christopher Columbus.
Here you will find striking spaces that house exhibitions from different countries of the world, and the museum also has rooms for temporary exhibitions and conference rooms.
El Faro a Colón is open to the public from Tuesday to Sunday from 10:00 AM to 5:00 PM.