Cathedral of the Concepcion de La Vega 3D Model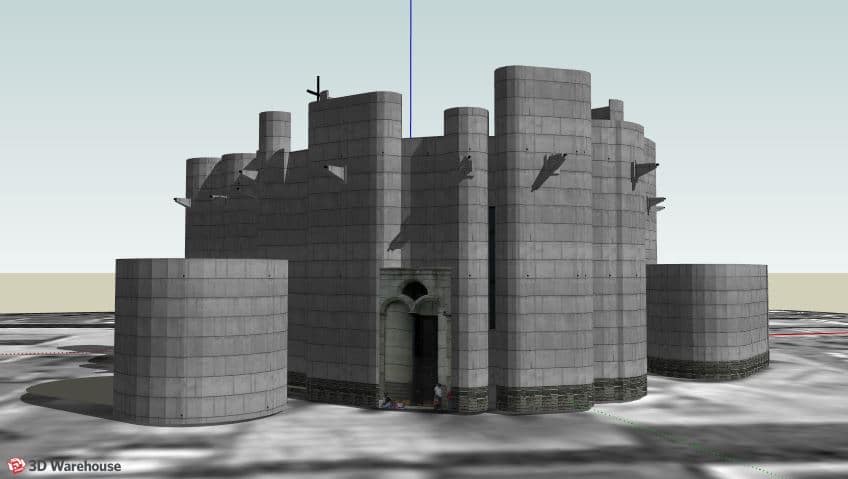 Cathedral of the Concepcion de La Vega
Located just across from La Vega's Central Park, the Cathedral of the Immaculate Conception replaced the old cathedral that was demolished in 1974 after being seriously damaged by an earthquake. The construction of this modern temple took more than 15 years, starting in 1977 and being completed in 1992.
This work of the Dominican architect Pedro Mena Lajara has a form of fortress, inspired by the Albi Cathedral in the south of France. Its design has meanings related to spirituality and Catholic doctrine, and combines elements of Byzantine art and other modern architectural elements.
Its exterior stands out for its triple arches over its 12 doors, its walls concave inwards, and its high bell tower that has three bells that have a modern computerized mechanism. The grey concrete walls are believed to express man's limited ability to reflect divine light.
The majestic interior of the Cathedral of the Immaculate Conception has the capacity to receive about 1000 parishioners, making it one of the main temples of the entire Dominican Republic.
This religious monument is one of the few cathedrals in the world that has a resurrected Christ instead of a crucified one.
Its mahogany roof with curtains symbolizes the clouds in the sky, and whose lights simulate a starry sky. Above the altar, there are two natural skylights representing the sun and the moon.
Inside, there are images of the medical saints Cosme and Damián, a replica of Nuestra Señora de la Antigua, and a huge painting of Salto de Jimenoa in Jarabacoa.